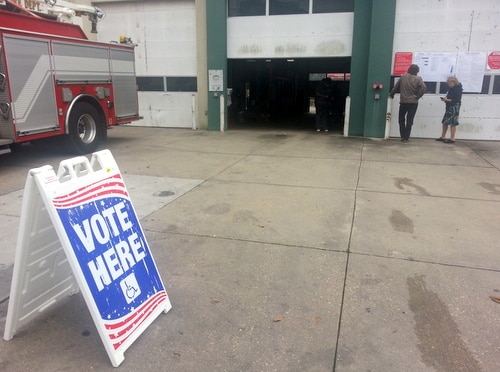 |
Although Olga J. Hedge Pedesclaux was born after women earned the right to vote, as a Black female, she faced down intimidation registering to vote in the 1940s. "They didn't want us voting and threw all kinds of barriers in the way," said Pedesclaux, a 96-year-old Donaldsonville native now living in Gentilly.  
The mother of former City Councilwoman Cynthia Hedge-Morrell, Pedesclaux remembers that it took several trips to New Orleans City Hall to finally get registered. On her first attempt, officials asked Pedesclaux, then 20, to recite the entire Preamble to the Constitution of the United States.  
Pedesclaux forgot to wear her wedding ring on her second try and was rejected for lying about her marital status. On the third attempt, she brought along the neighborhood ward boss, who simply stood in the back of the room while Pesdesclaux successfully completed the necessary paperwork.  
Because of the intimidation she encountered just to get registered, Pedesclaux considers voting a sacred honor. "There is no reason anybody shouldn't vote in every election," she said. 
Although Pedesclaux is eligible to vote by mail, she prefers to cast her ballot in person during the early voting period.  "There is something special about going to the polls to vote," she said.