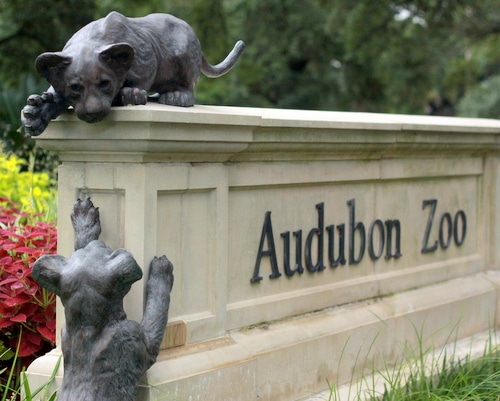 |
I've been waiting for a savvy organization like the Audubon Zoo to announce plans to vaccinate vulnerable animals against COVID-19. Since the virus might have started in wild animals and was later transmitted to humans, it makes good sense that the zoo's four-legged residents — and even our family pets — could catch the virus. Mike VII, LSU's live tiger mascot, is probably the best-known animal in Louisiana to be vaccinated against COVID-19. He got his second dose earlier this week and will again be available for close-up visits later this month.  
Mike's vaccine was donated by the drug manufacturer Zoetis, which is also providing more than 11,000 vaccine doses for mammalian species residing at the Audubon Zoo and dozens of other conservatories, sanctuaries, zoos and academic institutions around the country. Audubon will use their doses to inoculate at-risk animals including apes, big cats, and such mustelids as ferrets, according to WWL-TV. 
Most of us don't have an ape or big cat at home to protect, but we do have domestic pets.