By Jeanne D'Arcy, Uptown Messenger
There's a new restaurant — and soon a new craft brewery — on Oak Street. Calliope Beer Works took over the space vacated by Cowbell, where Oak Street meets the river levee, in August. Calliope's premiere brews are fermenting, and the first four craft beers are expected to be on tap the first weekend in November.
Calliope Beer Works is the brainchild of brew master Richard "Rich" Szydlo, who re-located to New Orleans from Chicago. "I have been brewing beer, and before I moved here, I sold my own products but I never had my own brewery," Szydlo said. 
That next step for Szydlo is Calliope Beer Works, at 8801 Oak Street. According to its website, "Calliope is the Greek muse of music, art, poetry and cool stuff, so it seemed like a perfect fit."  And because of the different pronunciations locals give the muse's name, the brewpub's mantra is, "Say it how you wanna."
The vintage gas station now looks much like its place in time. With a new paint job and yellow umbrellas dotting the outside space, it has an inviting tropical vibe.
Szydlo, who lives nearby, noticed the former gas station space was vacant. Hurricane Ida in 2021 had dealt the final blow to Cowbell after the acclaimed gourmet burger joint struggled through several on-again, off-again re-openings during the pandemic.
He realized the space would be perfect for a modest brewing operation. "I have four tanks, so I will be brewing four different beers at once," said Szydlo. It takes three weeks from start to tap, so in six weeks, there will be eight different beers. 
By providing affordable fare, a welcoming atmosphere and a pet-friendly patio, the Calliope crew wants neighbors to think of the brewpub as "an extension of your kitchen." 
Calliope also offers a full menu from bar bites to dinner. Chef Amber Benson came to the project the end of May when she was looking for a second job during the summer. As it turned out, she created the menu and took charge of the kitchen.
"I am sensitive to various dietary needs and wanted our menu to reflect that," said Benson. It is Southern comfort food, but not necessarily New Orleans cuisine, and will change with the seasons. 
The menu includes, for example, Pimento Grilled Cheese with fried green tomatoes and bacon; a Chicken & Waffle Sandwich served with hot honey and butter pickles; and Remmy Shrimp on Fried Green Tomatoes served with mixed greens.
The Calliope installation did not require massive renovations, as it was already set up as a restaurant. After installing their own kitchen equipment and reconfiguring the outdoor space to create a "beer garden feel," Calliope was ready to go.
That is, until the brewing component ran into plumbing delays, a problem most New Orleanians are familiar with. Szydlo had a lot of wrangling to do to get the brewery up and running. Brewing equipment is really specific; in the end, it all comes down to the correct plumbing. 
He was able to source all the equipment locally from Craft Kettle Brewing Equipment, which has a team of brewers, designers and engineers. 
After months of pouring craft beers from other local breweries, Calliope is getting ready to pour its own. "As we open our first taps, there will be a Belgian blonde, a rye pale ale, an IPA and an English bitter, which is an amber style beer," Szydlo said. 
"I will always be doing new brews – but I can tell you, there will always be an IPA," he continued. "Once I get used to the system, we will be more creative with our flavors, always balancing the hops and the malts to make food-friendly beers." 
The brews will be paired with the food offerings. Szydlo envisions a rotating menu of beers and food with the seasons. In fact, he is already thinking about a stout for January.
The beers will only be sold on site. "We want to keep this fresh and unique – unique only to us," Szydlo said.
Calliope is not strictly a brewpub — it has a full bar as well as a full menu. "And for the wine lovers, we have small batch wines that you will not find in the grocery store," Szydlo added.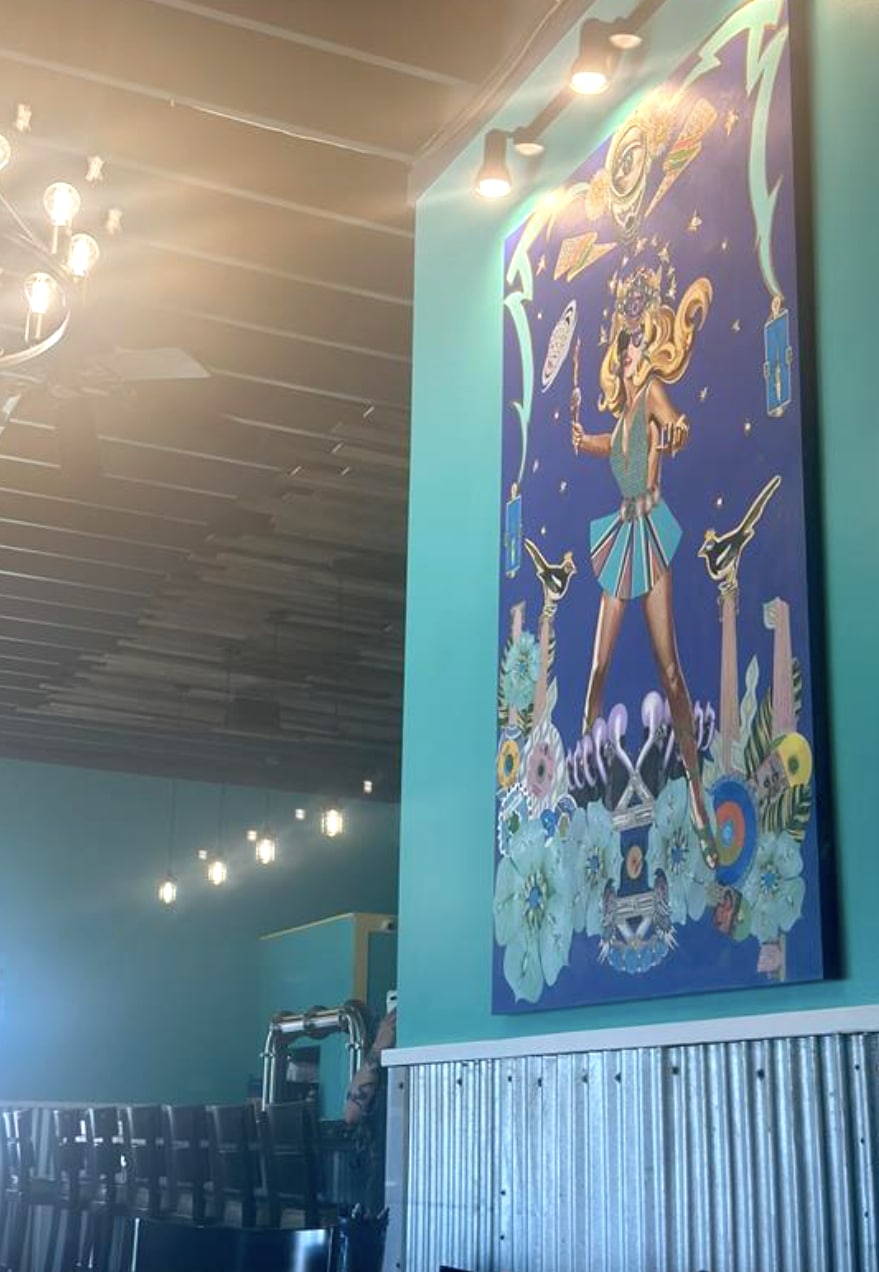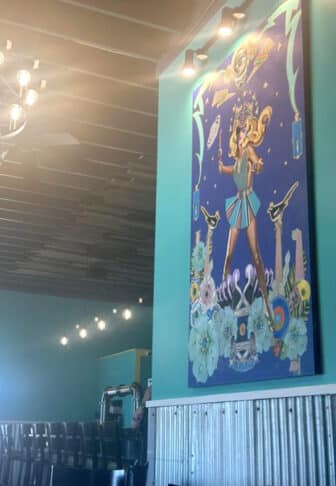 Calliope Beer Works
8801 Oak St.
504-510-2982
info@calliopebeerworks.com
calliopebeerworks.com
Facebook: @calliopebeerworks
Instagram: @calliopebeerworks
Tik Tok: @calliopebeerworks
Hours: Sunday, 11 a.m. -7 p.m.; Monday, Wednesday, Thursday, 3-10 p.m.; Tuesday, closed; Friday, 11 a.m. -11 p.m.; Saturday, 3-11 p.m