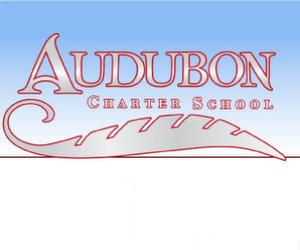 Audubon Charter School will restore its 3-year-old pre-kindergarten class next year and begin exploring the possibility of opening a new high school, its governing board decided in an eventful meeting Saturday morning.
"Among a very large section of the Audubon community, there's a burning interest in this question," board vice chair Carlos Zervigon said about the possibility of an Audubon High School.
When the board discussed the idea of a high school several years ago, it drew standing-room only crowds to the meetings about it, Zervigon says. The decision at that time was to explore two other options. One was to partner with NOCCA, an idea that didn't end up working. The other was to work with the Recovery School District and several other groups to launch the International High School, which has since opened and now provides French opportunities at the high school level.
Even so, many parents remain keenly interested in Audubon creating a high school program around its own curriculum, Zervigon said.
"It may be time for another push," Zervigon said.
Audubon's governing board voted Saturday to create an exploratory committee to begin considering the idea. A number of major questions will have to be answered, Zervigon said. Where the school would be located is one issue — Audubon's upper grades are already housed in what's considered a temporary location, the old Carrollton courthouse, and the newly approved master plan for New Orleans schools facilities does not even address that building, much less provide for a new one.
Another substantial issue to be worked out is what the curriculum itself would look like. Montessori education is relatively rare at the high school level — out of nearly 1,200 schools listed on the North American Montessori Teachers' Association website, for example, only 26 identify themselves as high schools. How the Montessori and French programs would be configured at the high school level will be a major source of inquiry for the committee, Zervigon said.
Finally, a more fundamental question may be whether there is enough demand to justify an Audubon High School. For example, Lycée Français de la Nouvelle Orléans opened as a new charter school this year that also intends to build year-by-year toward a high school — in addition to the aforementioned International High School. On the other hand, many Audubon supporters believe that the school's overall enrollment would grow, especially in the upper elementary grades, if parents were assured of a high school to send their children to, Zervigon said.
Jolynn King, the Montessori parents' representative to the Audubon board, praised the decision. The number of strong public high school options is growing, King said, but parents are always looking for more.
"Audubon having a high school will allow parents the opportunity to continue in those curriculums they have chosen," King said. "It will also alleviate the concerns parents have with finding a high school for their children."
Audubon Charter principal Janice Dupuy and board chair Cornelius Tilton will assemble a committee of board members, Audubon staff and community members to begin the process, said Zervigon.
* * *
Another expansion of sorts on Saturday's agenda was restoring a prekindergarten class for 3-year-olds in the French program, which was eliminated two years ago amid budget cuts, board members said. In the French system, the first "cycle" of education actually includes 3-year-olds, and Audubon kindergarten teachers see a clear difference in students who have had early childhood education versus those who haven't, said Dupuy and French school director Elfi Cheynet.
"We think the time is right to bring that program back," Dupuy says.
In fact, the timing was somewhat urgent. In order to reinstate the program next year, the school must be able to accept applications in January and February, in time for the lottery in March. Next year's pre-K3 French class will have only 20 students.
The pre-K3 program will be partially fee-based. After admissions, parents can have their income evaluated on a sliding scale that determines whether they pay anywhere from nothing up to $4,570. Once they reach pre-K4, a state grant pays for the fee for students whose families qualify for free or reduced lunches. A detailed discussion of that program dominated the November meeting.
* * *
Over the holiday break, lower-grade teachers and staff will be moving out of the Broadway campus into the new temporary campus in Gentilly, said operations manager Alisa Dupre. The school's enrollment is actually 28 students lower than they had expected at the beginning of the year, in part because of no-shows and parents who decided they did not want to go to the Gentilly campus, Dupre said, so some vacancies are expected to open up in pre-kindergarten through 3rd grade.
Parents who might be interested in a mid-year transfer to Audubon are encouraged to call starting Jan. 17, to give the staff time to determine what enrollment will be at the new campus, Dupre said.
* * *
Saturday's meeting included a farewell to several board members whose terms are ending, including Zervigon, who was one of the founding members of the Audubon Charter School board and its chairman for several of its first years. Tilton hailed Zervigon's service as crucial to the school's current success, and Zervigon said he is confident that he is leaving the school in good hands.
To read our live coverage of the meeting, click "Replay" in the box below.