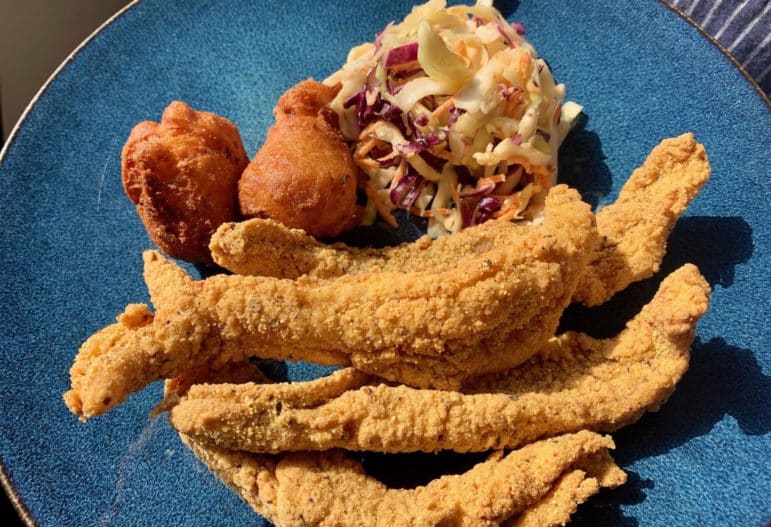 It's Lent, the season of the Friday fish fry. Below are some fish fry opportunities in the Uptown area.
See here for the archdiocese's complete list of church fish fries in the metro area.
If you know of a fish fry in the Uptown area that's not on this list, we invite you to leave the information in the comments section.
Good Shepherd Parish at Basilica of St. Stephen
1000 block of Gen. Pershing Street (behind the Napoleon Avenue church)
March 3, 10, 24, 31
5-7 p.m.
$12 plates include catfish, fries, corn, coleslaw
Drive-thru only
504-239-11297
Holy Name of Jesus
6325 Cromwell Place (on the Loyola University campus)
Feb. 24; March 10, 24
6 to 8 p.m.
Louisiana shrimp or fish. All plates include potato salad, French fries and bread.
Children's plates, $10; adult fish or shrimp plates, $13; adult combo plates, $14.
Pick up or dine in
Cash or check only
hnjchurch.org
Mater Dolorosa Catholic Church
1230 S. Carrollton Ave. (in the backyard)
March 3, 17, 31
5 to 8 p.m.
Fried fish plate, $15. Fried catfish, mac and cheese, coleslaw, fries and bread
504-723-7521
Sponsored by Knights of Columbus Mater Dolorosa chapter
St. Katharine Drexel
2001 Louisiana Ave.
in the Holy Ghost Catholic School Building
March 10
$15 a plate
Drive-thru
504-891-3172
This report was updated Feb. 24 with the correct price for the Mater Dolorosa fish plate.