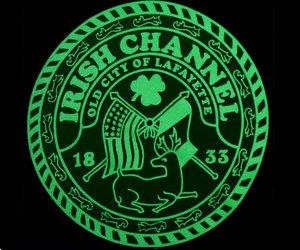 Two Uptown neighborhood associations and a charter school board are all scheduled to have their monthly meetings on Thursday.
The ReNEW Charter Management Organization board – which oversees Batiste Cultural Arts Academy at Live Oak and SciTech Academy at Laurel, both in the Irish Channel – will meet Thursday afternoon. That evening, the Irish Channel and Carrollton-Riverbend neighborhood associations are scheduled to have their May monthly meetings.
For further details and links to these and other events, see our full calendar listings below.
Wednesday
Weekly book sale at Latter Library. 10 a.m. to 2 p.m., Latter Library, 5120 St Charles.
NOPD Second District weekly COMSTAT meeting (covering Uptown neighborhoods from Louisiana Avenue to Jefferson Parish). 1 p.m., Children's Hospital, 200 Henry Clay.
City Council Recovery Committee – agenda includes an update on river levels. 2 p.m., City Council chambers, 1300 Perdido St.
John Sayles discusses and signs "A Moment in the Sun." 6 p.m., Octavia Books, 513 Octavia Street.
Thursday
Historic District Landmarks Commission. Proposed demolitions (available with photos of properties from Preservation Resource Center) includes two-story home at 833 Jackson in the Irish Channel. 9:30 a.m., City Council chamber, 1300 Perdido Street, 1st Floor.
The NOPD Sixth District weekly COMSTAT meeting (covering the Irish Channel, Garden District and Central City). 2 p.m., Sixth District station, 1930 Martin Luther King Blvd.
ReNEW schools board meeting. 4 p.m., 1470 Urania Street.
Irish Channel Neighborhood Association. 7 p.m., 819 First Street (Irish Channel Christian Fellowship).
Carrollton-Riverbend Neighborhood Association. Possible topics for the Carrollton-Riverbend meeting include the Kaboom playground project at Palmer Park, a proposed coffee shop on Carrollton Avenue and a possible restaurant at Dante and Oak, said association president Jerry Speir. 7 p.m., Squeal Barbecue, 8400 Oak.