Did you know you can buy cryptocurrency at an ATM in New Orleans? Pelicoin Bitcoin ATM has 10 locations in the Greater New Orleans area that make it simple to buy the cryptocurrency you need. Read on to find out how and where you can use an ATM to get cryptocurrency throughout the city.
---
Why New Orleans Residents and Visitors Should Try Bitcoin ATMs
Here are just some of the many reasons that New Orleans residents and visitors should use an ATM to purchase cryptocurrency. First, cryptocurrency is a decentralized form of currency, so it is free of direct control by a specific government or financial institution. Second, the convenience of an ATM makes buying cryptocurrency easier than ever.
Many consumers have already used an ATM for traditional currency transactions, so the barrier to entry is low. The machine will even walk you through every step of the process, so you don't need to bring any prior knowledge to the ATM in order to use it. Finally, your bank account won't be involved in the process; through the use of a digital wallet or a paper wallet created at the machine, you can easily and safely get the cryptocurrency you need. When you're ready to give Bitcoin ATMs a try, you need to know where to find them in New Orleans.
Where to Find Pelicoin Bitcoin ATMs in New Orleans
Pelicoin has four Bitcoin ATMs located in New Orleans (in addition to many additional nearby locations). Here's a guide to our locations including where they are and what you can expect when you visit them: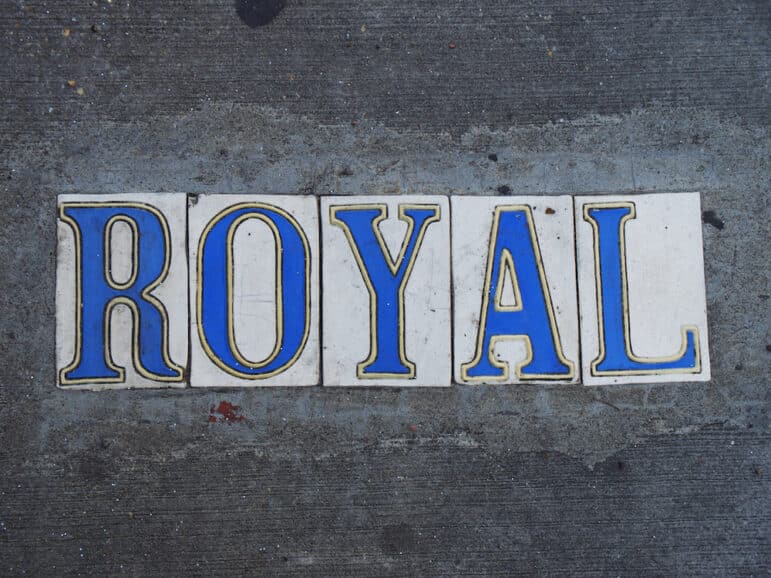 129 Royal Street
If you're visiting the famous French Quarter, this Royal Street Bitcoin ATM location is for you! When you're heading over to the corner of Canal and Royal, you can buy crypto at this ATM on your way to a lot of delicious food options and elegant hotels.
1533 Esplanade Ave.
One of the best things about Pelicoin's Bitcoin ATM locations is how they fit into your daily life. A great example is this Esplanade Avenue machine, located at a gas station and convenience store. When you're running errands you can get gas, pick up some chips, and buy cryptocurrency from an ATM. Whether it's your first experience with crypto or not, this ATM makes it a part of your normal routine.
3434 St. Charles Ave.
The St. Charles Avenue Pelicoin Bitcoin ATM offers the ability to both buy and sell cryptocurrency. This two-way machine is close to restaurants and shopping and can be reached by streetcar, for a true New Orleans experience.
6711 Chef Menteur Highway
Pelicoin's location on Chef Menteur Highway offers another chance to buy crypto from an ATM at a gas station. You'll find our ATMs in locations you're likely to visit in your day-to-day life, so you don't have to go out of your way to buy your crypto. This location also has the advantage of being a little out of the way of the potentially crowded downtown areas of the city, if that's what you prefer.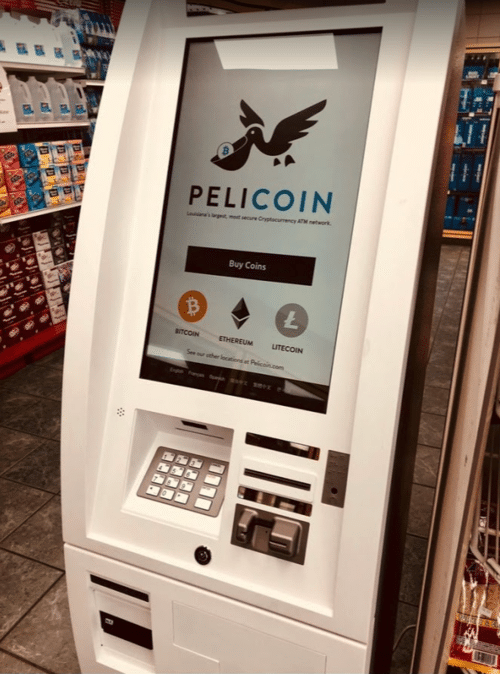 Additional Greater New Orleans Area Machines
Pelicoin has a total of 10 machines within the Greater New Orleans area. Even if you're not within the city limits of New Orleans, you can find our machines in these nearby locations:
In Metairie, you can find our ATMs in two locations on Veterans Boulevard (1620 Veterans Memorial Blvd. and 5920 Veterans Blvd.), as well as two additional locations: 4457 W Metairie Ave. and 2220 N. Causeway Blvd.
In Hammond, our ATM is located at 213 East Morris Ave.
In Mandeville, check out our machine at 4598 Emerald Road for all your buying crypto needs.
Wherever you are in Greater New Orleans, a convenient Pelicoin Bitcoin ATM is sure to be close by.
Learn More About Crypto and Try Out a Pelicoin Bitcoin ATM Near You
Traveling beyond the New Orleans metro area, you can find one of Pelicoin's Bitcoin ATMs throughout Louisiana and the wider Gulf South. Check out our locations in Lafayette, Shreveport, Baton Rouge and beyond. Curious to learn more about cryptocurrency? Read Pelicoin's blog for more info about this cutting-edge currency.