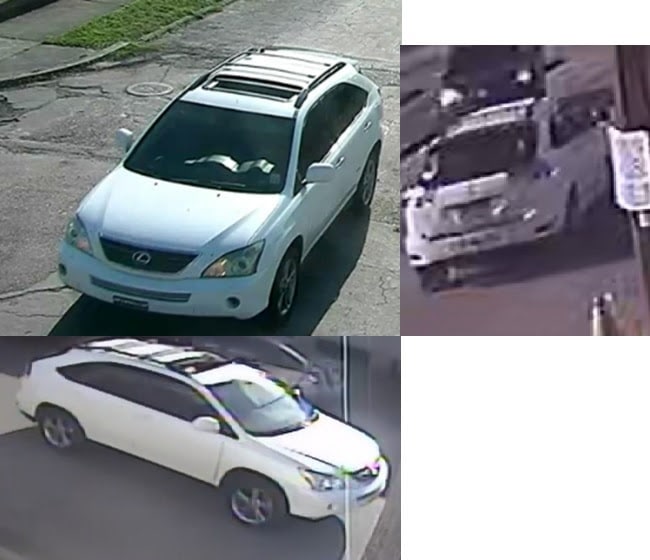 The New Orleans Police Department is seeking the public's assistance in locating a vehicle of interest in the investigation of a homicide on Dec. 31 in the 7900 block of Oleander Street.
Corey Brown was struck in the back by a bullet in Gert Town, near Earhart Boulevard, when a gunman opened fire. Medical responders took Brown to the hospital, where he succumbed to his injuries and died. He was 21.
During the investigation of Brown's death, NOPD Homicide Unit detectives determined that the white Lexus sport utility vehicle pictured above was involved in this incident. Police did not provide the license number for the car.
Anyone with information on this incident, the Lexus SUV or its occupants is asked to contact NOPD Homicide Unit Detective Stephanie Gray at 504-658-5300 or call anonymously to Crimestoppers of Greater New Orleans at 504-822-1111.