A new breakfast and lunch spot is bustling in the Irish Channel. Dragonfly Café opened in November as a partnership with Raphael Academy, a state-licensed school for students with developmental disabilities. 
Thaddaeus Prosper manages the café, and Chef Gregory Thomas runs the kitchen. Tammy Patterson is the café's master baker. 
Prosper was approached by the executive director of Raphael Village and asked if he would like to help open a café. It was a prospect that he and Patterson had considered for a while. Prosper worked for decades at Emeril's and NOLA restaurants, and the café is a dream he has had for a long time.
"The café is the brainchild of me, Gregory and Tammy," Prosper said. "Our focus is making sure that our food is of superior quality, and that there are options for all types of diners. We want to make sure that we can feed vegans and pescatarians and everyone in between."
The dragonfly is a symbol of transformation, self-realization and hope — an appropriate name for this café with a purpose.
The café, located at Raphael Village, is a part of The Guild, a day program that provides disabled adults with vocational and life skills within a supportive community.  
"There are several options that they get to participate in, such as culinary training — we have students who work with us in the bakery," Prosper said. "There are also programs that focus on other things such as textiles, yoga and gardening. The idea is for them to learn skills that they can parlay into a possible work situation." 
Dragonfly Café is powered by Sheaux Fresh Sustainable Foods, a fresh produce company that Prosper and his wife founded in 2010.
"Working in restaurants for so many years," Prosper said, "I realized that my hobby of growing food could be beneficial to me in more ways than just giving me fresh produce."
When Prosper had a vast crop of heirloom tomatoes, he realized that he could provide fresh produce to those who needed it. He started with micro-greens and sprouts, and the business grew from there. Sheaux Fresh now offers such seasonal produce as cucumbers, okra, peaches, peppers and sweet potatoes. 
The menu at the Dragonfly Café reflects the team's love of fresh food. Highlights include The Paddle, a selection of fresh seasonal veggies; Rancheros Bowl with the house tortilla, poached eggs, bean medley, avocado salsa, pico de gallo, tomatillo salsa, salsa mestizos and cotija cheese; and Hashtag, a dish consisting of sautéed Louisiana sweet potatoes and seasonal vegetables with whole grain toast or fresh fruit. 
Prosper refers to Sheauxlox and House Baked Crustinis, a dish of house-cured salmon served with herbed cream cheese and house pickles, as the "sleeper" on the menu. "I would put our version [of bagel and lox] up against anyone's," he said.
The Dragonfly Café's hours are Thursday and Friday, 6:30 a.m. to 2 p.m. and Saturday and Sunday, 7:30 a.m. to 3 p.m.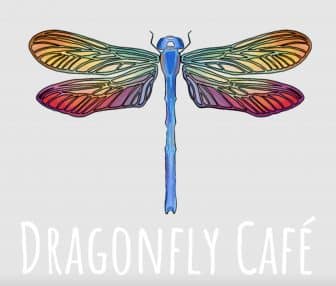 Dragonfly Café
530 Jackson Ave.
504-544-9530
dragonflynola.com
Instagram: @dragonflycafe
Facebook: @dragonflycafe
Reporter Marielle Songy can be reached at mlsongy@gmail.com.