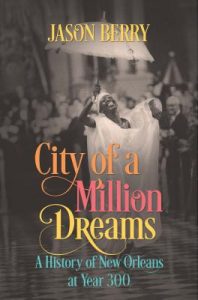 Two events tomorrow delve into the rich and complicated culture of New Orleans and celebrate the city's tricentennial. But, they force literary-minded New Orleanians to make a rich, complicated decision: both are from 6 to 7:30 p.m. on Wednesday, Nov. 14.
At Octavia Books at 530 Octavia St., near Laurel Street, New Orleans writer Jason Berry will present and sign his "City of a Million Dreams: A History of New Orleans at Year 300."
"Jason Berry has a profound understanding of the main ingredients of New Orleans history: race, religion and music," writes author Walter Isaacson. "In this fascinating work, he weaves them together in a luscious, multicolored tapestry of the town's 300 years. Like a wonderful piece of jazz, it has recurring strands and lovely riffs that make the narrative dance."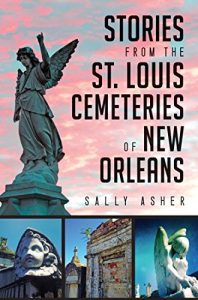 And at New Orleans Public Library's Children's Resource Center at 913 Napoleon Ave., photographer, writer, and artist Sally Asher will discuss the function and beauty of New Orleans' iconic cemeteries, and how they evolved from necessity and diversity.
Asher is the author of "Hope & New Orleans: A History of Crescent City Street Names" and "Stories from the St. Louis Cemeteries of New Orleans."
See the Facebook event pages for more information on the Octavia Books and Public Library events.