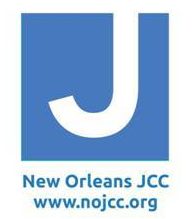 A free Kindergarten Readiness Forum featuring a panel of educators and administrators from local public and private schools will be held at 6 p.m. tonight (Wednesday, Oct. 24) at the Jewish Community Center on St. Charles Avenue.
Sponsored by the JCC, the Parenting Center at Children's Hospital, and the Jewish Community Day School, the readiness forum is "designed to demystify the kindergarten enrollment process, which can often be confusing and stressful for families."
The forum will feature panelists from the public and private school realm who will talk about all areas of the kindergarten enrollment process. Topics include the New Orleans Public School OneApp process, faith-based school choices, private school admissions testing, and kindergarten readiness.
After the presentation, panelists will be available to answer individual questions. The Parenting Center's annual School Fair follows at 6:30 p.m. in the Mintz Auditorium, where representatives from various local elementary schools–public, charter, religious and independent­–will be available to speak with parents.
While the forum and school fair are designed for those currently looking at kindergarten options, the information will be useful to all families of young children who have questions about the application and enrollment process.
The evening is free of charge and open to the public. Both the Kindergarten Readiness Forum and School Fair will be held at the JCC's Uptown campus, located at 5342 St. Charles Avenue. For more information, contact Adrienne Shulman at 504.897.0143 or adrienne@nojcc.org.