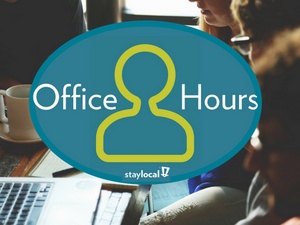 StayLocal is hosting a free "Office Hours" consultation Thursday featuring local experts in marketing and technology, as part of its broader effort to encourage New Orleans businesses to seek these services from firms in the city.
The "Office Hours" consultations are free 20-minute sessions with local business experts on a variety of topics, which also include accounting, insurance and branding. The next sessions will be from 8:30 to 10:30 a.m. Thursday, July 26, at Propeller Incubator, 4035 Washington Avenue.
"The sessions are part of StayLocal's SourceNOLA Pledge that encourages businesses to switch at least one aspect of their business operations to a local provider," according to the event announcement.
For more information or to reserve a session, visit staylocal.org/officehours.