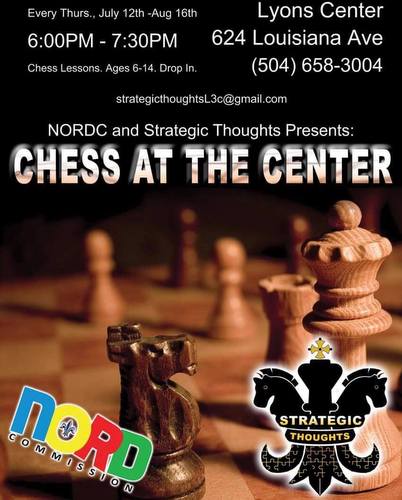 A series of weekly chess classes for elementary and middle-school aged children will start Thursday evening at the Lyons Center.
"Chess at the Center" is open to chess players of all skill levels from ages 6 to 14. It is led by Kendric Perkins, a NORD coach who teaches chess at Lycee Francais and other local schools.
The lessons will take place from 6 to 7:30 p.m. Thursdays at the Lyons Center, 624 Louisiana Avenue. The class starts this Thursday, July 12, and continues through Aug. 16.
Registration is $30 for the six-week session. For more information, contact Strategic Thoughts at strategicthoughtsl3c@gmail.com.