Something just pulls you into Dat Dog. Maybe it's the bright colors and catchy signs, or the delicious food and craft beers, or the cheery staff and welcoming atmosphere. There is no mistaking that this local business captures, in its essence, all that is great about New Orleans.
Locally owned businesses infuse New Orleans neighborhoods with their unique character, and are a big part of why we want to live, work, eat and shop here. The Shopkeeper Stories series shares the vision and personality of New Orleans business owners.
Name: Bill DiPaola
Store: Dat Dog
Since: 2011
What ignited the spark in you to start your business?
To be perfectly blunt, the business was started on a whim (laughs). There was a lot of collaboration between people from different backgrounds—from the cook who understood the mechanics of a kitchen and how to make a sausage, to our CEO and founder Constantine Georges who had the vision for the entire package—the look and feel that is Dat Dog.
At first, we did not think the restaurant would be successful. Alligator was put on the menu because it's a Louisiana thing. We didn't expect it, but alligator is wildly popular and the second highest seller (other than the traditional all beef German Wiener). My wife describes the alligator sausage as chicken with a kick.
What makes New Orleans businesses so special?
This city is marked on the map for our lifestyle. It is the lifestyle, the food, and the music born from the people here that sets us apart.
I think the thing that makes New Orleans' businesses special is the way in which we deal with each other. It's not done over email and through extensive paperwork. We talk to each other, we look at each other, we shake hands with each other, we care about each other. How you treat and connect with people is what separates the good from the great in New Orleans.
Who are your customers?
Our customers are f*****g awesome (laughs)! They are wonderful and very diverse. Kids can come play corn hole and giant jenga, and adults can sit and watch the game while enjoying a craft beer. Everyone fits in; we're like the church—we take all kinds!
If your shop was a cocktail, what kind would it be?
If our business was a drink, it would be a PB&Jamo (Pabst Blue Ribbon and a shot of Jameson). We offer fancy hot dogs, but the atmosphere is simple and laid back.
Describe your business in a few words.
To be perfectly honest, when we are operating at our best we tend to feel like a loosely organized frat party. Although it may seem very relaxed and casual, there is truly a method to the madness. It is that level of control and organization that actually belies the carefree nature of our business.
What's your Dat Dog order?
Alligator sausage, crawfish etouffee, creole mustard – straight, simple; it's all you need.
How do you define "success" in your business?
There is no greater gift than to be of service to others! So being instrumental in the success of others, that to me is success. I want to contribute to people's lives in a positive manner. I love serving food and putting a smile on someone's face with a delicious hot dog. The greatest joy comes when someone turns to you and says, "If it wasn't for you I wouldn't have been able to reach my goals," and I get to turn back and say, "No, it was all you," because the only thing I do is pave the road. That's it! They have to walk down it, I just make it easier.
What are your current or any upcoming goals for your business and/or community?
Dat Dog is looking to grow through franchising. We intentionally choose this model because I believe you need to serve the local community and have local ownership to be successful. With a franchise, the owner of that store is a stakeholder in the community.
If I can't be in a community to ensure quality service, I don't belong serving them. That's why I feel good about opening in Lafayette. I love that community and can't wait to be a part of it. On the other hand, if I open stores in Houston or Las Vegas I can't get there, shake people's hands, and tell them I'm accountable. My hope with this business is that we will have the opportunity to let a lot of people know how great South Louisiana is. No better way to do it than food and music in my mind!
What's your favorite local biz in your area?
I'm a little partial because I am responsible for its inception and creation. It is the Magazine Street Art Market we host here at Dat Dog. It's every Saturday and Sunday from noon to 6pm! It runs parallel to the ideas and ideals of this company. Not only do we provide people with a great place to eat but also give artists the opportunity to make a profit and share their work.
The young woman sitting outside this door, her name is Emily. I had the idea for the market, but everybody can be an idea person, you need someone who can actually do the work. Emily is skilled at bringing people in and gathering them around a cause. With the market, we are looking to create a better experience for our guests to enjoy the time they spend with us.
Will you share you have a favorite local lunch or dinner spot?
Absolutely! There are a lot of great places in this city, but I love Bayona on Dauphine St. in the French Quarter. Susan Spicer runs an incredible restaurant, and the depth and breadth of her knowledge and skill imbues every aspect of your experience. The treatment, quality of the food, beauty of the setting can't be beat in my mind. It's a wonderful place led by a wonderful person!
What advice would you give a new business owner?
Something that I have learned (somewhat painfully) is you cannot have success without failure. There was a time when I lost sight of that and I became more of a victim to my own success. I kept saying, "Everything's got to go great, " [or] "I have to knock it out the park the first time," and I forgot what allowed me to be where I am.
There are some really great people who gave me the breathing room to make some big mistakes. It was because of their goodness (Ruth Fertel, Kevin Armantrout, Dickie Brennan, Dick Sr.) and willingness to take the slings and arrows for my mistakes that allowed me to learn and to grow. If you don't allow room for failure, there is no room for success.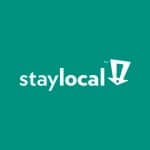 While drainage system improvements and road construction make "shopping local" a bit more challenging in the short term, the critical improvements mean our city will be safer and stronger for generations to come. We hope you are inspired and continue to shop small and shop local—even if it takes a little extra time!
The Shopkeeper Stories are brought to you by StayLocal, the Greater New Orleans independent business alliance, in partnership with Uptown Messenger. Learn about their work or become a member at www.staylocal.org or email info@staylocal.org.