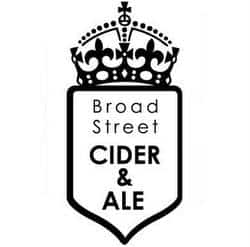 A new micro-distillery called Broad Street Cider & Ale in one of the Green Coast Enterprises buildings near Washington Avenue received initial approval from city officials on Tuesday.
The "cidery" is planned for the vacant first floor of the building at 2723 South Broad Street, just down the block from Laurel Street Bakery, according to plans for the project. The second floor will continue to be used for offices, the plans show.
"We would make a limited amount of hard cider (wine fermented from apples) for our customers to either consume at the location or purchase packaged for consumption elsewhere," the business wrote in documents submitted to the city. "We would also offer other brands of beer, wine and alcoholic beverages for our customers to purchase and consume at the location."
Technically, a micro-distillery producing hard cider is already permitted by the zoning at the site, city officials said. In order to get their liquor license from the state, however, Broad Street Cider & Ale will need a conditional use for a bar to allow the sale of alcohol at the location, which requires city approval.
"The tenant is currently planning to operate on Thursdays through Sunday from noon to midnight, possibly expanding those days of operation in the future," attorney Jessica Starns told the City Planning Commission on Tuesday.
The bar is projected to open in summer 2017, according to its website.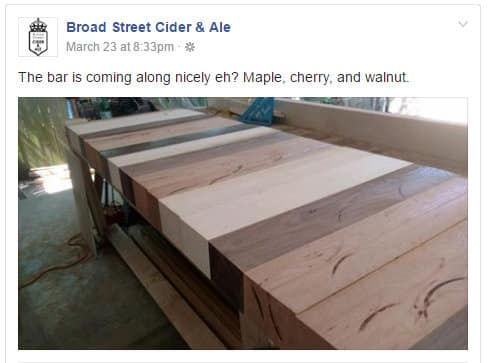 The application carried a positive recommendation from city planners, who said the proposal fit with the character of the other recent developments around it.
"The intended uses are appropriate for this type of commercial area," according to their report on it. "Additionally, the proposed use could spur additional redevelopment activity in an area that has been under-utilized and has several vacant commercial buildings."
No one spoke in opposition to the project, and it passed the City Planning Commission unanimously and without discussion on Tuesday. The request will be forwarded to the City Council for final approval.