With over 20 years of experience, the staff at Spa Savoir Faire is dedicated to providing every guest with the utmost quality of service. This cozy, uptown spa will remind you just how wonderful a little pampering can be. They offer a range of services, from massages to waxing, and the experts at Spa Savoir Faire promise you'll leave with a sense of restoration and empowerment.
Locally owned businesses infuse New Orleans neighborhoods with their unique character, and are a big part of why we want to live, work, eat and shop here. The Shopkeeper Stories series shares the vision and personality of New Orleans business owners.
Shopkeeper: Danielle Leighton
Shop: Spa Savoir Faire
Since: April 2012
What ignited the spark in you to start your business?
I've been in the industry for a while. As an esthetician, I started out doing facials and other things as well before moving into the operations part of the spa business and worked as a spa manager at many different places. When the opportunity came along for me to open my own place, I jumped at it! I believe that everyone has their own ideas of how a spa business should operate and I definitely had ideas of my own. With the experience and knowledge I had from my past, I wanted to show my concept of what a great spa experience would be like.
What makes New Orleans businesses so special?
Small businesses make New Orleans special! Because of what New Orleans has been through historically with the natural disasters, the small businesses have worked hard to reinforce that New Orleans is one of the best places to visit. We have learned to come together, and we work very hard. Together, small businesses build community for themselves by looking out for each other. The food, culture, and hospitality is here to stay, and it is great! Indeed, small businesses work hard to make sure people will have an amazing experience in New Orleans.
Who are your customers?
Most of our customers are locals who will share us with their friends and family. Also many of the local business owners on Freret Street have told their customers about the services offered here at the spa. I have noticed that with the use of platforms like Yelp and Uber, many people who come to visit New Orleans are stepping outside the French Quarter to explore other areas of New Orleans.
We get a lot of students that come by, too. We've worked with many schools in New Orleans and to introduce ourselves to the community by providing services like the use of our massage chairs for events at the schools. We like to offer promotions for the students and faculty.
If your shop was a cocktail, what would it be?
My shop would be a bold, fine glass of red wine. Red wine is good for you, and it has a lot of antioxidants! If my store was a drink, it would be a Kale drink.
Describe your business in a few words.
We are a unique, cozy, and therapeutic spa here to help our guests relax, feel better, and soothe their troubles.
How do you define success in your business?
Success is when I am able to offer exceptional services. If the client keeps coming back, spreads the word about my business, or even ends up writing a review online – that is how I see success in my business. Most of my clients have brought back friends, and it's a great feeling because those clients put their reputation on the line. They must have had a great experience to want to tell their friends all about it and even share their comments about it on social media.
What are your current and upcoming goals for your business?
One of my upcoming goals is to have a geographically diverse clientele. I would like people from different areas of New Orleans to enjoy the services that I offer. Currently, I am working to improve my social media marketing strategies. Originally, I started out by doing paper flyers, but I want to be able to post more frequently. In addition, I am trying to figure out how I can reach out to the new students who are living in the area.
What's your favorite local biz in your area?
All of the businesses on Freret Street are my favorite! Freret is a growing corridor and a lot of the local business owners in the area are advocates for local business owners coming together and building a community. The business owners are very successful. Many of the businesses established here before I came were very interested in telling their customers about the services that I have to offer.
Will you share your secret lunch or dinner spot?
I have tried almost everything on the Freret Street. There are so many great food options! I like to go to Mint because they have delicious healthy food options.
What advice would you give a budding business owner?
I would tell a budding businesses owner that in the process of establishing your business, do not give up. You will go through a lot of ups and downs as a business owner, but you have to be strong. You have to continue to come to up with new ideas and stay enthusiastic. Make sure you are always strong and confident in your business!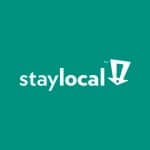 While drainage system improvements and road construction make "shopping local" a bit more challenging in the short term, the critical improvements mean our city will be safer and stronger for generations to come. We hope you are inspired and continue to shop small and shop local—even if it takes a little extra time!
The Shopkeeper Stories are brought to you by StayLocal, the Greater New Orleans independent business alliance, in partnership with Uptown Messenger. Learn about their work or become a member at www.staylocal.org or email info@staylocal.org.