What is there not to love about Goods That Matter? The shop offers an incredible selection of philanthropic and environmentally conscious products that will have you feeling all of the good-feels knowing your dollar is not only supporting local talent, but also going to support local humanitarian endeavors. They're conveniently located above Church Alley Coffee, so grab your favorite cup of grinds and make your way up to the shop.
Locally owned businesses infuse New Orleans neighborhoods with their unique character, and are a big part of why we want to live, work, eat and shop here. The Shopkeeper Stories series shares the vision and personality of New Orleans business owners.
Shopkeeper: Tippy Tippens
Shop: Goods That Matter
Since 2010
What ignited the spark in you to start your business?
I started with our first product, Bird Project Soap, as a way to raise funding for the cleanup of the BP oil spill. My background is in product design, so I saw this as my way to help, since I'm not a veterinarian that could treat affected wildlife or a bio-engineer that could extract oil from the water.
I moved here from Brooklyn because I wanted the project to happen in New Orleans so that all of the benefits of the project would stay here. I found an amazing third generation soap maker based in the Riverbend, Emily of Sweet Olive Soaps and I started making the ceramic birds.
I had wanted to start my own business for a while, I was just looking for my niche. With the creation of BirdProject, I found my design niche and was inspired to start the company to create products that give back to important social and environmental needs. Everything that Matter makes is eco-friendly, made in the U.S., and gives back to a unique partner cause.
What makes New Orleans businesses so special?
The collaboration and the open-ness. In New Orleans, people want everybody to do well. It's not a "this is my space, get out of it" mentality, rather it's a "we all share this space." It's very community based and collaborative, which I love.
Who are your customers?
We sell our goods in a lot of different places – many times we sell at local art markets, where we get a good mix of locals and visitors. Here in the shop, we also get that same mix of people who are visiting, but also many locals who live in New Orleans. We also sell online & in a blend of local and national boutiques.
If your shop was a cocktail, what would it be?
If my shop was a cocktail, it would be a 'Central City Cathead Mule'. The ingredients include: Cathead vodka, ginger beer, local lime juice, and simple syrup made with Louisiana Cane Sugar. Cathead vodka is made regionally in Mississippi of the highest quality grains and gives back to musicians in each state where it's sold.
Describe your business in a few words.
Goods that Matter is a design for good company. We create eco-happy, heirloom products that advocate and raise funds for social and environmental causes.
We do have a few different branches in our business – products that benefit partner causes, custom products for local small businesses, and business tools and workshops for creatives.
How do you define success in your business?
There are many different levels of success: there's the donations that we make, the collaborations that we create, and of course the financial success of the business. Right now I am definitely focused on growing the business so we can form more collaborations and raise more donations. At Goods That Matter, all three of these are intertwined and are equally important to our success.
Additionally, we are committed to integrity in the business. Matter is committed to using eco-friendly materials, creating products made in the US, and collaborating with people we genuinely enjoy working with and ensuring it's beneficial to all sides. As a result, to date, we have donated close to $26,000 total with our 13 different partners.
What are your current and upcoming goals for your business?
We have a new product that is coming out soon – a series of candles. The first three in the series will benefit Louisiana flood relief, ending gun violence, and national parks, since it is the National Parks Centennial. These candles are a way to respond quickly to current issues, while also serving as a reminder of the persistent challenges we face.
What's your favorite local biz in the area?
I have quite a few favorites! I love Church Alley Coffee; they are our neighbors downstairs. Their bagels are completely addicting, and while I don't drink coffee anymore, I love the iced hibiscus tea. Recently, I went to The Tattoo Museum's grand reopening! Their store-front, redevelopment, and expansion is excellent. I love Dryades Public Market and will pop in regularly to get groceries on my way home. I'm also excited that Toups opened their second location nearby and can't wait to stop in.
Will you share your secret lunch or dinner spot?
My favorite place is 1000 Figs in Bayou St. John – the people are so nice; the space is really beautiful and intimate. They did such a good job converting the space from a bookstore into a restaurant. I also love Swirl, right next door and the collaboration with 1000 Figs is great, you can get food at 1000 Figs and enjoy it in Swirl's courtyard with wine. And of course the food is so delicious! Their toum sauce, I seriously want it everyday.
What advice would you give a budding business owner?
My advice is to just get started! A lot of people ask me, "How did you get your start?" and I often ask that question, too. It's always interesting to hear how people started. The scariest thing sometimes is just getting started, but you can never get anywhere if you don't just get started somewhere. No matter what it is, just start small and start asking questions.
There's no way, ever, to know everything that you need to know. You are always going to be learning, the challenges are always going to be different, so you're always going to have to ask questions. I know if can be hard for people to admit that they don't know something, but if you think about it, it is impossible to know everything. Asking for help or clarification is just a natural part of being a human-being in our world. Get started, no matter what the first step is, it will get you moving towards your goal.
Goods That Matter
1618 OC Haley Blvd
New Orleans, LA 70113
(504) 246-2478
ourgoodsmatter.com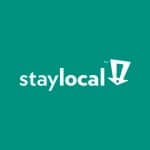 While drainage system improvements and road construction make "shopping local" a bit more challenging in the short term, the critical improvements mean our city will be safer and stronger for generations to come. We hope you are inspired and continue to shop small and shop local—even if it takes a little extra time!
The Shopkeeper Stories are brought to you by StayLocal, the Greater New Orleans independent business alliance, in partnership with Uptown Messenger. Learn about their work or become a member at www.staylocal.org or email info@staylocal.org.