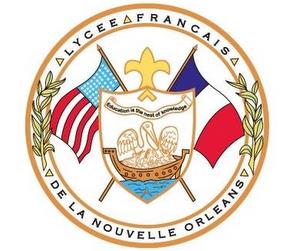 The Lycée Français de la Nouvelle-Orléans board met this Monday and praised the school's athletics program for their first victory in flag football and for 5th grader Chase Duvernay winning a medal in every cross country event this fall sports season — the first student athlete to win a sports medal in the young school's history.
The 4th to 6th grade flag football team achieved their first team sport victory for the school with a 20-13 win over Victory Academy. The game took place on Oct. 4 at St. Mary Magdalen Catholic School.
Half of the students in grades 4 through 6 — 87 out of 175 — are involved in athletics programs, CEO Keith Bartlett told the Lycée board of directors on Monday. Fall sports this season have includes girls volleyball, flag football, cross country, and a spirit team that cheers in French.
The winter sports season is starting soon and Lycée's sports include girls and boys basketball, co-ed soccer, girls and boys tennis, and a spirit team.
Before the season starts winter season starts, a new basketball court will be installed at Lycée's campus on 1333 South Carrollton by the Dads' Club from Nov. 5 through Nov. 8, and the flag football team will be participating in a championship tournament from Oct. 24 to Oct. 28, Bartlett said in his report.