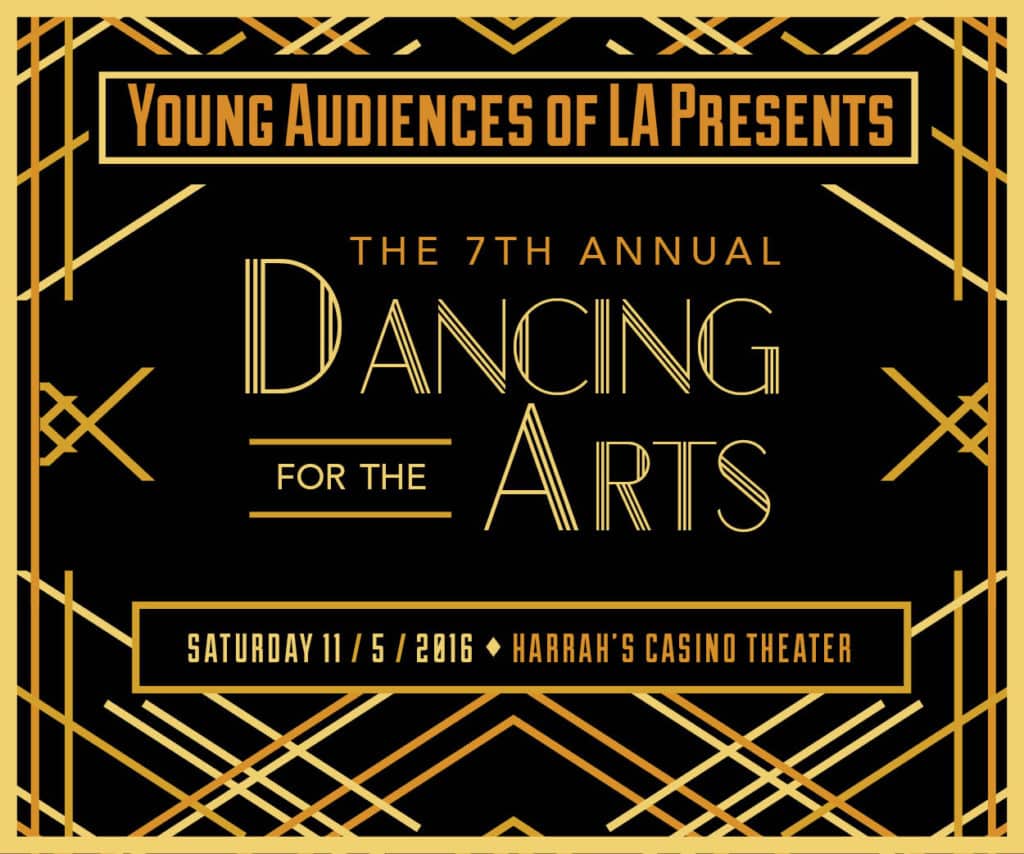 Each year, the Young Audiences of Louisiana (YALA) hosts DANCING FOR THE ARTS, a fabulous gala featuring celebrity dancers, specialty cocktails, a silent auction, and fine fare. Modeled after the ABC Network's popular reality television program Dancing with the Stars, our event will feature local community leaders and philanthropists competing on the dance floor with professional dancers in support of YALA's afterschool and summer arts education programs.
The 7th Annual DANCING FOR THE ARTS gala will take place on Saturday, November 5th at Harrah's Casino. Media personality Camille Whitworth will preside as the Mistress of Ceremonies, welcoming seven celebrity dancers who will take to the floor for a rug-cutting competition.
Individuals and organizations are invited to support YALA's commitment to learning through the arts during the 7th Annual DANCING FOR THE ARTS gala by donating a silent auction item, becoming an event sponsor, purchasing tickets for the event, and voting for their favorite dancer.
For more information on the gala and to purchase tickets, vote, or make a donation, please visit www.ya4la.org. 
About Young Audiences of Louisiana (YALA)
Originally founded to bring chamber musicians into classrooms,

YALA

has evolved to meet the changing academic, creative, and social needs of students in our state. Since 2000,

YALA

's operations and budgets have more than tripled. Last year over 200 teaching artists, educators, athletic and recreation specialists, and technology instructors were paid $2 million to work directly with students from pre-school through high-school, accounting for 70% of

YALA

's total budget. Responding to the needs of Greater New Orleans area students and teachers,

YALA

's current initiatives are primarily focused on out-of-school time enrichment and professional development for teaching artists and educators.