What can one say about a restaurant so fastidious they bottle their own ketchup?
Not just any ketchup: a tomato sauce laced with coriander, cinnamon, thyme, and apple cider vinegar. A ketchup so tasty, I stole a baguette from a gourmet charcuterie board to dip – in ketchup. I'm using italics because this ketchup cannot compare to that bottled red stuff of the Heinz variety. Chef Brack May, formerly of Cobalt, wants people to know that Cowbell is more than just gourmet burgers. It is–a lot more than just burgers. However, no fear, the famous burgers are still on the menu.
While new menu items are now static, the daily specials should still take precedence when ordering. Friday's special sandwich is the Laurence Fishburger this week and most, it's a Gulf Redfish and Shrimp burger garnished with Remoulade and Radish Sprouts. It's a bestseller for good reason. There is also an Ahi Poke Bowl with Sticky Rice and House Made Kimchi. The weekend is also bringing Red Neck Eggrolls of Smoked Pork and Collard Greens with Spicy Apricot Mustard. However, I continue to fixate on the discovery of the new Charcuterie Board, and house-made 'moonshine'.
The Charcuterie platter of House Duck Liver Mousse, Lamb Terrine, Roquefort Cheesecake, Zucchini Pickles, and Mission Fig Preserves – is rounded out with imported Bavarian Gelb White Veal Sausage, and German Salami. The Maui Wowi is a Cocktail conjured from three separate Cowbell In-House Distilled Moonshines: Smoked Bacon, Jalapeno, and Pineapple. There's also a memorable Watermelon Gimlet. Cocktails are the domain of Brack's wife and partner, Krista Pendergraft-May. Again, ask for the daily specials.
New and already popular is the Cast Iron Chickies or Chicken Wings, which arrive bathed in a densely layered Smoked Bacon & Pickled Chili Sauce.
Brack's father hails from Hawaii, and the menu reflects more than a few island influences. There is today's special Poke Bowl and the new Wo Fat Hawaiian BBQ Pork Chop, a nostalgic homage to the villain of 70s television's Hawaii Five-O. The Wo Fat is prepared in a Pineapple Barbeque Glaze and served with Braised Cabbage, Garlic Mashed Potatoes, and topped with a Chinese Mustard Sauce. The chop is thick and hefty. A daily special may or may include a Burger served with Poke Sauce.
As we head into Fall, there is also the addition of a Natural Angus NY Strip finished with Herb Butter, a Gulf Shrimp Twice Baked Potato & Broccoli Rapini. All meat at Cowbell is humanely raised (organic if possible, depending on market). The providence of ingredients is of great import to the Chef and details count. Cowbell is almost its own food house, with Pickled Kirby Zucchini Pickles, Preserves, Ketchup, Agogo Sauce, Mousses, and Terrines on a constant production rotation.
Chef May considers Cowbell an ode to California restaurants like the famous Mustard's Grill of Napa, a "deluxe truck stop." Cowbell is gourmet, yet home cooking, a diner of sorts, casual, but with complex flavor intensity and combinations that are decidedly upscale.
The All-American Tom Cruise Burger aka World Famous Cowbell Burger is still a draw. It's a combination of Ground Grass-Fed Chuck, Brisket, and Short Rib, Melted Thomasville Tomme American Cheese on a Potato Roll. Staples remain like the Adult Grilled Goat Cheese served with Grilled Asparagus and Cowbell's Signature Mac & Cheese, with or without Lobster.
Lunch attractions include the larger portioned Gulf Fish Tacos or Carne Asada Tacos. There is a new Grilled Shrimp Cobb Salad with Roasted Corn, Avocado, and Bacon, Egg, and Jalapeño-Ranch Dressing; a Seared Ahi Tuna Burger with Hoisin-Sirchi Slaw and Pickled Ginger Aioli; and a Vegetarian Roasted Mushroom Huitlacoche & Asedero Quesadilla with Tomatillo-Avocado Salsa. Vegan items are available upon request.
Cowbell
8801 Oak Street
New Orleans, LA 70118
(504) 298-8689
cowbell-nola.com

Hours
Tuesday –Thursday: 11:30 a.m.–9:00 p.m.
Friday and Saturday: 11:30 a.m. –10:00 p.m.
Closed Sunday & Monday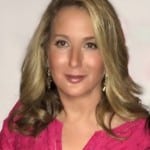 Kristine Froeba is a fourth generation Uptown girl whose varied background includes food and travel writing, celebrity ghost writing, public relations, social media management, fundraising, preservationist, reluctant tabloid hack, and litigation specialist. She describes herself as part foodie, part writer, part historian, historic renovation zealot, and full time dabbler.