Some things never change, and thankfully Camellia Grill on South Carrollton is (mostly) one of them.
Friend and legislator Neil Abramson's first New Orleans post-Hurricane Isaac meal was at the diner's famous Riverbend lunch counter. Neil's usual, two cheeseburgers with onions. Both on one plate, same time, he doesn't mess around. He and his son Parrish also insist on Vanilla Freezes. I prefer the Cherry Chocolate. The Orange Freeze is unique and worth a try if you miss Orange Julius.
The tradition of pulling your straw from the paper wrapper lives on. The staff still don bow ties and white jackets. The famous Doc Brinker's Special of double beef hamburger patties, Swiss Cheese, Onions, and Chili is still there too. There was no sign of the then-Tulane Med student, who is the sandwich's namesake. His name is Dr. Mark Brinker for those food historians lurking.
A diner craving earlier this week is how I walked into my old high school hangout. Same preppy Pappagallo pink and green color scheme. Carnation pink walls and Kelly green spinning luncheonette stools. But behind the winding Carrera marble counter, alas, some things have changed. There was no Marvin or Harry. Both of New Orleans' beloved waiters, Marvin Day, and Harry Tervalon, Sr., plus Wilfred "Bat" Batiste, are now in diner heaven. They are missed, and paintings and photographs of the gentleman along the walls pay tribute. I hope they're still high-fiving and arguing over the Cubs.
The menu is, for the most part, the same. The raw hamburger Cannibal Special is gone. Huge fluffy omelets are still folded on the namesake grill. The hangover special or Chef's Omelet of Turkey, Ham, Cheese, and Onions, topped with heaping Chili, is still a best seller. I can see why it's popular but too heavy for my taste or maybe the summer heat. The meat should be grilled before being added to the eggs. Unless you do have that hangover, I recommend the Potato, Onion, & Swiss Omelet, light clean, and high or the Mexican or Western.
The menu boasts all manner of Po-Boys, Sandwiches, and Breakfast, but I was there for the standby. The Cheese Burger. Many nearby were also getting their fix. Including Esther-Lynn Stilley Lyttle, of Roswell, Georgia, Newcomb Class of '57. Lynn was here on vacation with her grandson, Stephen Tonra, sharing her college memories of Uptown. One of those memories was her regular luncheon stop at the Grill. Burgers were eaten with Pecan Chocolate Pie, Soda, and a Cherry Freeze. Coconut Cream Pie too. Miss Lynn was ebullient. The next stop was Commander's and a search for what was once "West End". Fitzgerald's is long gone, but Camellia Grill, a key stop on her tour of memory lane remained.
The Tulane students next to me ordered the Reuben, a Freeze, and Banana Cream Pie, all inhaled in seconds.
Many weeknights, during my Tulane days, I received late-night calls from my own Grandmother. 'Mummsy,' the chosen moniker of my Irish Channel Gran, always seemed to have an urgent need for diner Pie a la Mode – usually between eleven-thirty and midnight. It was always a mad dash. Harry was 'her man,' and we HAD to sit in his section, even if we had to wait behind the tourists.
Camellia Grill is more than an inexpensive burger, a blended Freeze, or a Grilled Pecan Pie; it's nostalgia. When I lose another three pounds, I'm going back for a high slice of Banana Cream Pie and that Chocolate Cherry Freeze.
Camellia Grill
626 S. Carrollton Avenue
New Orleans, LA 70118
Hours:
Sunday to Thursday: 8 a.m. to Midnight
Friday & Saturday: 8 a.m. to 2 a.m.
Phone: (504) 309-2679
Facebook: https://www.facebook.com/pages/Camellia-Grill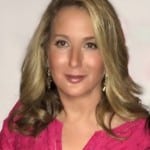 Kristine Froeba is a fourth generation Uptown girl whose varied background includes food and travel writing, celebrity ghost writing, public relations, social media management, fundraising, preservationist, reluctant tabloid hack, and litigation specialist. She describes herself as part foodie, part writer, part historian, historic renovation zealot, and full time dabbler.