The bright, clean flavors of the Mediterranean have arrived Uptown just in time for Summer. While we have Shaya to accommodate our fine-dining yearnings for authentic Israeli foods, we didn't have a casual counterpart – until now. Tal's Hummus opened three weeks ago in the space formerly occupied by McClure's BBQ. Already the small space is packed. This time, the neighbors aren't complaining (to be fair, McClure's is beyond excellent, but the neighbors didn't like the smoker).
This space is owner and Chef Tal Sharon's fourth restaurant. The first three were successful Israeli street food and Mediterranean Pasta and Pizza-themed restaurants on the beaches of Costa Rica; the same beaches where Chef Shachar Kurgan, of Doris Metropolitan fame, befriended surfer Sharon. Chef Shachar was a fan of Sharon's fare and suggested Sharon follow him to New Orleans. The friendship resulted in Sharon being the full-time baker and pastry chef at downtown's Doris Metropolitan.
Chef Sharon, a native of the Old City of Jaffa, attended culinary school in the coastal city of Herzalia, after completing his service in the Israeli Army. He worked his way through the kitchen trenches of Tel Aviv until he eventually rose to Chef of his own restaurant. Luckily, now, he is in New Orleans.
Tal's Hummus has an extreme casual vibe. You order at the counter, and Sharon himself may deliver your food from the kitchen. The dining room is bright, modern, and beachy.
The menu items are made fresh all day, including the fluffy Israeli type Pita Breads. Barrekas are baked in the morning and change bi-weekly. This week's Barrekas pastry triangles are stuffed with Three Farmer's Cheeses, and served with Hard Boiled Eggs, Mediterranean Pickles, and Yoghurt. These are popular and sell out by noon.
The individual items are heavy on fresh herbs. There is a fluffy light Green Herb Omelet that tastes as though straight from out of the garden; laced with Tahini and stuffed into one of the fluffy pitas. I ate it without the Pita, and it was a substantial breakfast. Another egg dish is the traditional Shakshuka: Eggs Poached in a light Red Pepper and Tomato Sauce served with Salad, Tahini, and Pita. A light, fresh, healthy breakfast start or entrée.
Pita Sandwiches offered include the known Falafel (gluten free), Beef Kabob, Mediterranean Chicken, and the above Green Omelet. A customer favorite is the Pita Sabich of Hard Boiled Egg, Fried Eggplant, Tahini, Amba, Potato, Salad, and Pickles.
The Hummus is served in several variations; the Sautéed Mushroom and Onion Topped Hummus is the one to try.
Entrees include Platters of Falafel, Beef Kabobs, Mediterranean Chicken, Labaneh Goat Cheese, Burrekas, or the Shaksura.
Summer Salads are the traditional or not. An entrée-sized Tabuleh Quinoa Salad arrived mixed with fresh Mint, Cilantro, and Basil and served over greens. There is also a Seared Broccoli Salad, and a small Mazza Salad of Avocado, Moroccan carrots, Matbucha, Tahini, Hummus, Beet, Fried Eggplant, and Labaneh. I tried the Beet Salad and the Baba Ganoush as side dishes.
There's a tasting or condiment table of Tahini, pickled Shifka or Israeli Hot Peppers; Amba, the tangy mango curried chutney; Schug, the light chili sauce of Green Chilis, Cilantro, Spices, and Garlic; Olives; Salsa; and Tahini. A variety of Pellegrino Sodas is available, as are bottles of kosher Coke-a-Cola. Cucumber water is self-serve. BYOB is allowed, and you can grab a beer or cocktail across the street at Le Bon Temps.
Tal's Hummus
4800 Magazine Street
New Orleans, LA 70115
(504) 267-7357
Talshummus.com

Hours: 10 a.m. to 11 p.m. daily
Catering is Available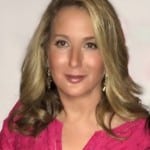 Kristine Froeba is a fourth generation Uptown girl whose varied background includes food and travel writing, celebrity ghost writing, public relations, social media management, fundraising, preservationist, reluctant tabloid hack, and litigation specialist. She describes herself as part foodie, part writer, part historian, historic renovation zealot, and full time dabbler.