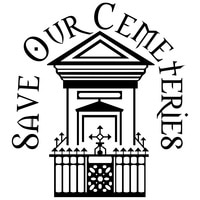 The nonprofit Save Our Cemeteries will be supervising the community clean-up Tuesday of the historic Valence Cemetery in the Freret neighborhood by trimming ferns, clipping invasive vegetation, and removing trash.
Those who would like to volunteer from 9 a.m. to 12 p.m. Tuesday, May 3 at the cemetery at 2000 Valence Street can contact Saving Our Cemeteries at 504-525-3377 or email SOC@SaveOurCemeteries.org with subject line "Valence Cemetery Clean-up." More information can be found at www.SaveOurCemeteries.org.
The Valence Cemetery was established in 1867.