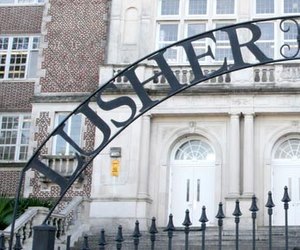 Teachers at Lusher Charter School are organizing a union affiliated with local and national groups, they announced today, becoming the third school in the city to do so as the New Orleans educational system rebuilds itself following Hurricane Katrina.
The decision to form the United Teachers of Lusher was announced Monday by the American Federation of Teachers. See the following news release for details:
Teachers and staff at Lusher Charter School announced today they have formed a union. Educators at Lusher made public their commitment to stand together as the United Teachers of Lusher, an affiliate of the United Teachers of New Orleans and the American Federation of Teachers. Teachers delivered to management a petition of union support signed by a majority of teachers, teacher assistants and other certificated staff at Lusher. They are now calling on management to recognize their union and move forward with negotiating a collective bargaining agreement.

Lusher educators have come together to improve working conditions, job security and transparency, in order to strengthen the education they provide to their students.

"I look forward to continuing Lusher's tradition of success while working hand-in-hand with administration to improve our school," said Julie Sanders, a social studies teacher at Lusher. "It's important to commit to a partnership that gives teachers a voice in how to best meet the needs of our students. Granting teachers this voice will help us attract the highest-quality and most innovative teachers to our school and keep them. Our students will benefit from programs designed with input from our highly qualified staff."

"I am proud to be a member of United Teachers of Lusher because I love Lusher," said Brad Richard, a creative writing teacher at Lusher. "In my 10 years here, I have seen students achieve phenomenal things, and our effort toward greater transparency, fairness and a stronger voice for teachers will only make this an even better place for our students and their families."

"Teachers in charters are building a movement for a real voice for themselves and their students, so they can secure respect and fair workplace conditions, and help shape professional development, evaluations and other decisions that affect their students. The AFT will continue to stand with them at Lusher and across the country," said Randi Weingarten, president of the American Federation of Teachers.

Educators at Lusher Charter School will be the third such group at a charter school in New Orleans to form a union with UTNO, joining teachers and staff at Benjamin Franklin High School and Morris Jeff Community School.

"We stand with the teachers of Lusher and with teachers in charters across New Orleans as they organize for a voice in their schools," said Larry Carter, president of the United Teachers of New Orleans. "We know we share many common challenges and a common vision of professionalism and high-quality, student-centered education."

"At the heart of real reform is the formal recognition of the voices and the value of those who instruct and care for students," said Steve Monaghan, president of the Louisiana Federation of Teachers. "It's both admirable and inspirational that teachers and instructional staff at Lusher Charter partner with administration in the best interests of their students. We're hopeful that administration will welcome this partnership."

Founded in 1917, Lusher is a K-12 school authorized by the Orleans Parish School Board that combines rigorous academics with a fine arts focus. It is consistently ranked among the best schools in Louisiana. Its graduates have won tens of millions of dollars in combined scholarships to attend top universities throughout the United States.
Note: This announcement was just made public early Monday afternoon, and this article will be updated as more information becomes available.