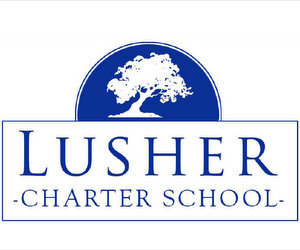 Lusher Charter School could be as close to a week away to decision whether to file a lawsuit over a proposed change to state education funding formulas, even after a leading advocate for New Orleans charter schools called the information Lusher is providing to the public "incomplete and wrong."
Lusher officials, as well as those at a handful of other schools, have complained bitterly about a new state law that requires all New Orleans public schools to receive their state per-pupil funding under one unified formula. Currently, Orleans Parish School Board schools receive their funding from the same formula as other public schools in the state, while the Recovery School District uses a different formula weighted much more heavily toward students with special needs.
Lusher recently said in a letter to the school community that the move will cost the school as much as $1.28 million every year, representing a nearly 12-percent annual cut to the school's budget. But Leslie Jacobs, whom Gambit called "a formidable champion of education reform" in naming her the 2012 New Orleanian of the Year, sent out an email through her Educate Now! network this week saying the cut to Lusher will be far less than the school said, $291,000.
"The committee developing this funding formula, which includes OPSB schools, RSD schools, OPSB leadership, and RSD leadership, anticipates that the formula will include a clause such that no school loses more than a 2 percent," Jacobs writes. "For Lusher, that 2 percent translates to a maximum reduction of $170/student, or around $291,000, not $1,200,000."
Lusher did not respond to Jacobs' statements in its meeting Saturday morning, but spent about 40 minutes in a closed-door session with attorney James Brown to discuss "prospective litigation" that CEO Kathy Riedlinger said related to the funding issues.
The reporter from Uptown Messenger protested the closed-door session on the grounds that the public notice for an executive session about "prospective litigation/advice of counsel" does not appear to satisfy state law — for the second month in a row. State open-meetings law requires that public notice of an executive session about prospective litigation requires "a statement identifying the parties involved and reasonably identifying the subject matter of any prospective litigation for which formal written demand has been made that is to be considered at the meeting."
Brown countered that the parties involved and the subject matter of the litigation is subject to attorney-client privilege and thus does not need to be disclosed. The attorney general's opinion Brown cited, however, specifically states that it "should not be construed as permitting an executive session … as a means to avoid the additional notice requirements."
The Lusher board did not offer any additional discussion of its position on the funding issue following the executive session. Board chair Blaine LeCesne, however, said that the state Board of Elementary and Secondary Education is scheduled to hear the funding-formula proposal at its March 4 meeting, so the Lusher board should anticipate a possible emergency meeting next Saturday, Feb. 27, to decide whether to press forward with litigation.
To read our live coverage of the meeting, see below.