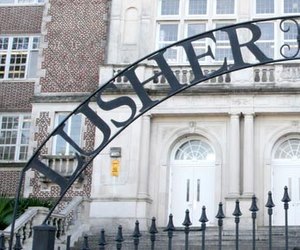 A move to weight the state's per-pupil funding much more heavily toward students in New Orleans with special needs could lead to a "devastating" budget cut of around $1.2 million at Lusher Charter School, officials said Saturday morning.
In the past, state tax dollars allocated to each student (known as Minimum Foundation Program money, or MFP funds) in New Orleans were distributed by the Recovery School District and the Orleans Parish School Board each according to their own formulas. The OPSB formula was the same used by all other school districts in the state, but the Recovery School District uses a formula that weights allocations more heavily toward at-risk or special-education students, with the amount increasing as needs become more severe.
Now, a new state law requires the OPSB and the RSD to come up with one formula to be used for all schools in New Orleans, said Lusher CEO Kathy Riedlinger. Because Lusher's proportion of special-needs students is lower than other schools, the more the final compromise resembles what the Recovery School District is already using, the more state tax money Lusher will lose from its budget, which is $17 million for the current school year.
"We're spending basically all of the money that we get to run this school. That pays for the lights, that pays for the salaries, it pays for the various programs we have, all of those things," said Paul Barron, vice president of the school's governing board, citing an estimate of the cost if the RSD formula is applied to Lusher. "If $1,255,000 would go away, do you have to turn out the lights? Cut teachers?"
In fact, the state had already moved toward a weighting system for this year, redistributing tax money to schools for categories that include gifted students in addition to special needs. That move cost Lusher $400,000, but Lusher officials said in August that they supported it because it made sense to allocate more money toward students whose needs exceed the norm.
Moving all the way to the RSD formula, however, will result in cuts too deep, Riedlinger said. The issue is not that special-needs students shouldn't receive more money, she said — it's that the total amount of money for schools is not being increased, allowing the state to force deep cuts on some schools under the guise of fairness.
"It's a very strong emotional appeal to give more money to the neediest kids. I don't think anybody on an emotional level can challenge that," Riedlinger said. "But what is happening here is that it's not more money. It is taking money from some kids to give to other kids."
Meanwhile, only in New Orleans does the state allow such a drastic deviation from the weights normally assigned by the state, Riedlinger said.
"They have carved out New Orleans to treat New Orleans differently," Riedlinger said. "A regular kid at Lusher will end up with a lot less funding than a regular kid anywhere else in the state."
Reducing the amount of funding Lusher receives per student may also put the school at a disadvantage to other local schools when it comes to hiring new faculty, said Chief Financial Officer Lynden Swayze.
"The philosophical argument I hear over and over is that they want to be able pay more to teachers that work with challenging students," Swayze said. "They want to pull our teachers, because they can make more money in a school where the children are more challenging to deal with."
Lusher already has about 400 children deemed special-needs or at-risk students, more than the entire population of many schools in the city, Swayze noted. But because those children comprise a relatively low proportion of the school's total 1,700 students, Lusher is ineligible to receive any federal money for special-education either.
"The argument is not about special education. It's about having enough money to run your school," Riedlinger said. "Nobody's going to the community for more money, so it leaves us fighting among ourselves for limited resources."
Riedlinger has been appointed to a task force seeking to negotiate the new formula, and she said she is hoping for some compromise by the time a report is due to the state Board of Elementary and Secondary Education in March. One possibility, she said, would be for the local school system to include consideration of federal special-education money in its calculations, theoretically softening the financial blow to Lusher since the school doesn't receive any. Another possibility would be to retain some of the weighting in the formula for gifted students, likewise lessening the budget cut to Lusher.
"The latest thing I've asked is to look at how we can do a blending of this that is not as harmful, that is more reasonable," Riedlinger said. "They say, 'Whatever we come up with, we will phase in.' But phase-in doesn't help at all if you take three years to phase in what's going to be devastating in the long run."