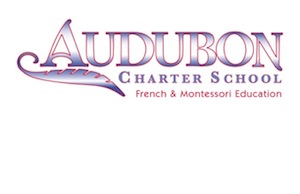 Should the schools under the control of the Orleans Parish School Board be funded more like those in the Recovery School District, or more like those in other parishes across the rest of the state?
That's the question Audubon Charter School officials hope the public will consider as a proposed redistribution of state education money could cut as much as $750,000 from its budget, as well as that of other Orleans Parish schools.
"What we want is for OPSB schools to have the same funding formula as every other district in the state," said Alisa Dupre, operations manager at Audubon Charter School. "We should not be the exception to the rule."
State per-pupil money for public schools is currently weighted in different categories depending on a student's need — a little extra for gifted students, those eligible for free-and-reduced lunches or who speak English as a second language, more for students in special education. The only exception to that formula at present is the Recovery School District, which uses its own weightings that only give bonuses for special-education.
A new state law known as Act 467, however, requires that schools under the Orleans Parish School Board and those under the RSD use the same formula. If the RSD formula is adopted, it would eliminate weightings for gifted, at-risk, and even special-education students receiving speech services only, and leave only the weightings for special-education students — and in the process, transfer what could be millions of dollars from OPSB schools to the RSD.
Lusher Charter School officials said last week that a move to the RSD formula would cost the school $1.2 million in annual state funding. On Saturday, Dec. 12, officials with Audubon Charter School said the same move is currently estimated to cost between $500,000 and $750,000 for their school. Other OPSB schools such as Hynes, Ben Franklin and Einstein (which has a large English-as-a-Second-Language population) would also likely face cuts if RSD formula is adopted, Dupre predicted.
"If our funding is cut to the levels being proposed by this funding formula, it would be very difficult to maintain those things that we believe support the quality of our programming," Audubon principal Latoye Brown told the school's governing board on Saturday morning.
The move comes a year after the state had already created the initial weightings, which resulted in a smaller cut to Audubon that officials actually supported because all those categories of students require extra programming. But the new proposal of removing extra funding for all students other than those in special education would be a much larger impact on the school, Dupre said.
"If that happens, we have to go to parents and ask which programs we cut," Dupre said. "That's a huge cut. It will severely and negatively impact Audubon's programming if they go forward with the RSD formula."
Audubon officials agree that more money is needed for special-education students, Brown said, but not at the expense of others. For example, 44 percent of Audubon's students are considered "at-risk" based on family incomes that make them eligible for free or reduced lunch, but the new formula would strip any additional funding from them unless they are also in special education for needs other than speech services, Brown said.
Specifically, the school would be forced to consider cuts to gifted and talented programs, the arts and English-as-a-Second-Language instruction, Dupre said. Brown said Audubon currently provides a number of intervention services specifically designed to keep students out of special-education classification, and those could be also threatened.
The school has about $1.5 million in cash reserves and nearly $2.3 million in investments, but Brown said the budget shortfall created by the new formula would consume that in four or five years. Using up that surplus would also eliminate the money that the school uses for improvements to its old buildings that the OPSB will not pay for, and leave the school vulnerable to any other future losses of revenue.
"We would exhaust what we have managed to put away," Brown said. "That's so we can pay our bills."
A task force of educators, school administrators and other advocates is currently debating the formula for schools in Orleans Parish to use, and their recommendation will be sent to the state Board of Elementary and Secondary Education for final approval in the spring of next year. In the meantime, Brown and Dupre urged Audubon board members to contact any state-level education officials they know to try to create a compromise that lessens the cut.
"We need to begin to have conversations about what would be a fair funding formula," Brown said.
In other board action:
The Audubon board received the school's 2015 audit. The audit was late this year in part because the school changed accountants, but independent auditors said they expect new processes put in place this year will resolve that issue moving forward.
Board president Cornelius Tilton announced that Saturday would be his last meeting as a member of the board, and expressed gratitude for the opportunity to help serve such a consistently high-performing school. Tilton urged other board members to continue training programs that will teach them how to oversee the school without interfering in its operations, to maintain diversity that reflects the broader community on the board, and to keep the good of the children foremost in mind when trying to resolve conflicts that arise. Tilton also promised to continue being an advocate for public education, particularly as new challenges are handed down from the state.
Derek Bardell will be the board's new president.