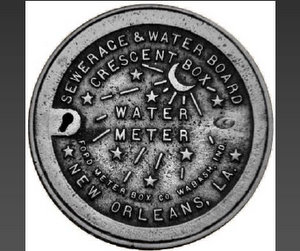 Sections of Uptown can expect low water pressure, street closures and traffic delays for several days starting Thursday as the Sewerage and Water Board undergoes a series of repairs, officials announced in a series of press releases.
The first project, an emergency repair to a valve on a waterline, will result in low water pressure for residents and businesses in parts of the Uptown area on Thursday, the Sewerage and Water Board announced.
Areas affected are Dryades Street from Bordeaus Street to Jefferson Avenue and Robert Street from Dryades Street to Loyola Avenue.
Officials said service was expected to be restored around 1:00 p.m.
Then, on Saturday, the Sewerage and Water Board plans to close the right lane of traffic on the westbound side of S. Claiborne Avenue between Napoleon Avenue and Jena Street. The section of street will be closed from 8 a.m. to noon while crews perform a water main repair, officials said.
Starting Monday, the U.S. Army Corps of Engineers, partnering with the Sewerage and Water Board, will shift traffic on Louisiana Avenue at Magnolia Street for nine days, as long as weather permitted.
Motorists, residents and businesses were advised that a phased traffic signal will be in place at the intersection of Louisiana Avenue and Magnolia Street allowing river-bound and lake-bound traffic to cross the intersection intermittently. During this time, downtown-bound traffic on Magnolia Street will not be able to access Louisiana Avenue.
The work is part of the Southeast Louisiana Urban Flood Control Project (SELA), according to the Sewerage and Water Board.