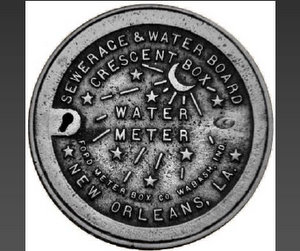 Traffic lanes will be shifted on Magazine Street at Louisiana Avenue for much of the remainder of the week as a new water line is installed in preparation for the major drainage canal construction on the corridor, the Sewerage & Water Board of New Orleans said.
The lane shifts at the intersection began Tuesday, according to the S&WB news release.
"Lanes will be shifted to the north (lakeside) until Thursday and shifted to the south (riverside) on Friday," the release states. "Traffic will return to normal on Friday."
Boh Brothers Construction is tying in a new water line in preparation for the construction of a major new drainage canal under the Louisiana Avenue neutral ground as part of the ongoing SELA project, the release states.