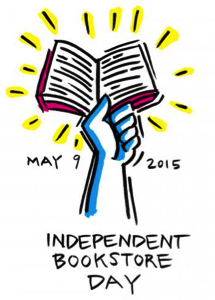 New Orleans will join the rest of the country in celebrating the first Independent Bookstore Day, just as soon as we get this little thing called Jazz Fest behind us. 
While Independent Bookstore Day will be celebrated nationally today (May 2), New Orleans will celebrate it on May 9 so it does not interfere with Jazz Fest.
Garden District Book Shop, Tubby & Coo's Mid-City Book Shop and Octavia Books will each host their own events. They will team up to offer $75 in gift certificates for those who visit all three stores as part of a scavenger hunt.
Each store will sell some exclusive items made exclusively for Independent Bookstore Day.
Garden District Book Shop
2727 Prytania St./ (504) 895-2266
Tubby & Coo's Mid-City Book Shop 
631 N. Carrollton Ave./ (504) 598-5536
Octavia Books
513 Octavia St./ (504) 899-7323