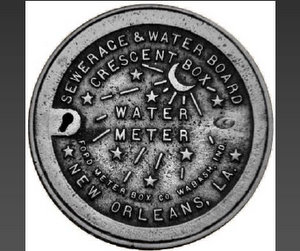 As part of the ongoing drainage projects around Uptown New Orleans, drivers on Freret Street will be unable to cross Jefferson Avenue for about a month so new utility lines can be installed, officials said.
Starting Monday, April 6, the intersection will close for 30 days so that B&K Contractors can install a new 24-inch sewer main and an 8-inch water main, according to a news release from the Sewerage and Water Board of New Orleans.
On Freret Street, "westbound (Uptown-bound) traffic will be detoured at Valmont Street while eastbound (downtown) traffic will have access to Jefferson Avenue northbound and southbound," the release explains.
The work is associated with the construction of the new underground drainage canal that will run along Jefferson Avenue from South Claiborne to Constance Street. The entire project is slated for completion in 2017.