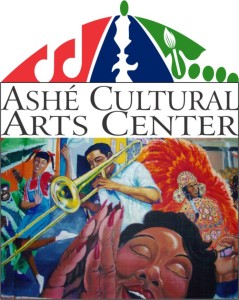 The Ashe Cultural Arts Center will host the fourth annual Redd Linen Night this weekend to celebrate the legacy of its co-founder, visual artist Douglas Redd. 
The event will be at 6 p.m. Saturday, March 28, at the Ashe Cultural Arts Center at 1724 Oretha Castle-Haley Blvd.
The event will showcase Redd's work along side that of other artists in the city, including Myesha Francis Agwe, Alma Bryan Powell, Ed Brown and many more. Some of the artwork at the event will be available for purchase.
"In the Big Easy, 'linen night' has become synonymous with art showings, particularly in the French Quarter and the Arts/Warehouse District," according to the Ashe Center. "The Oretha Castle Haley corridor and Redd Linen Night have joined them, showcasing home-grown visual artists, but with a twist. Featuring prominent and emerging artists who were mentors, mentees, contemporaries or protégés of Ashé's cofounder Douglas Redd, this affair is more than just an art exhibit. It is unique in that each visual artist will present a piece of work that will be paired with stunning live, performance art, using music, dance, theater, and more."
Attendees are encouraged to wear red.
Tickets for general admission, people aged 13 years and older, are $35. Couples pay $60. Groups of 10 can buy tickets for $250. Tickets for students 7-12 are $15.
For more information, call (504) 569-9070.