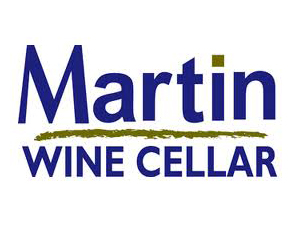 Nearly seven decades after Martin Wine Cellar first opened on Baronne Street in 1946, the beloved Uptown grocery and deli is finally just days away from returning to its original location with a re-opening planned for next week, just in time for the holiday season.
Owner Cedric Martin promised neighbors last year that he would get the store at 3827 Baronne Street back open in 2014, and construction began in April of this year. Since then, the building has risen quickly — not as quickly as Martin had hoped, but fast enough that he now expects to open next week.
"We were shooting for Thanksgiving, but now we're shooting for next week," Martin said in a phone interview Tuesday morning. "We still have some touch-up work and landscape to do. Like everything else, it comes down to the last minute."
When the doors open, the store will stock its full complement of wines and gourmet deli items, as well as a deli serving lunch items all day and dinner entrees from 4 to 8 p.m. Similar to the Metairie store, the Baronne Street location will offer daily soup, salad and sandwich specials, and the dinner menu will rotate every two weeks.
Late November dinner offerings in Metairie, for example, included maple-cured duck breast, citrus-cured foie gras torchon salad, andouille sausage croquettes, crispy sassafras braised pork belly, house made pizzas and fresh fish. While the dinner offerings at Baronne Street and Metairie will be different from each other, the lunch specials at the two locations will share some common elements, Martin said.
"If we're serving lamb one day, we're serving it in both stores, but it might be prepared a little differently," Martin said.
The new store will offer much more parking than the previous location, and tables and umbrellas will be set up on the side for outdoor seating, Martin said. The parking lot will have plenty of room, as well as security. The store has added a Sunday brunch, as well as a new "Four at Four" happy hour, with $4 wine by the glass and $4 appetizers.
Neighbors have long seen the return of Martin Wine Cellar as the launchpad for the revitalization of the Baronne Street business corridor. Martin said he has noticed an increase in the amount of renovation nearby, and particularly praised Cleaver and Co. butcher shop down the block.
"I think Baronne Street's coming back," Martin said. "Baronne Street is going to be a real shopping destination."
Cleaver and Co. opened in late 2012, and owner Seth Hamstead said the potential of being located so near Martin Wine Cellar was a definite factor in his choice of Baronne Street. When construction began earlier this year, Hamstead said he saw real-estate sales and renovations pick up as well, and he expects shoppers to find synergy between his offerings and those at the wine cellar.
"That was one of the cornerstones of the corridor for decades," Hamstead said. "There's a lot of potential for the neighborhood when you have an anchor like that move back in. With Martin opening, there's going to be a lot more attention pointed toward this corridor."
After the wine cellar reopens, Martin has another project across the street — the ongoing renovation of the old New Orleans Bicycle Club. He has mentioned ideas such as an event space or catering kitchen for it in the past, but said Tuesday he still has not made any decisions. For now, the old building is still receiving more stabilization, he said, and he probably won't start thinking about its future until next spring.
Martin said he could not have made it through the long rebuilding process on Baronne Street without "the support of my employees, architects, contractor and family — especially my wife." No grand opening is immediately planned, as the first goal will to be get the new location through the busy holiday season.
The official reopening celebration will likely wait until January, but for Martin, the day that the doors open back up on Baronne Street will be an event unto itself.
"It's really exciting to be back," Martin said. "That's where I grew up. That's where I started with my father, right on that corner."