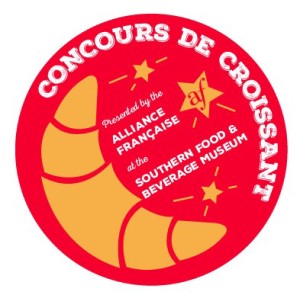 The Southern Food and Beverage will host a contest to find the best croissant in New Orleans this Saturday (Dec. 6), with both juried and people's choice competitions and a pastry-cooking demonstration by Gracious Bakery.
The Concours de croissant festival, presented by the Alliance Française de la Nouvelle-Orléans, will take place from 10 a.m. to 12:30 p.m. Saturday at the Southern Food and Beverage museum at 1504 Oretha Castle Haley Boulevard.
"This is the Crescent City and the most French city in the US — who else could be better positioned to take the measure of the croissant?" asks the announcement of the festival from the Alliance Francaise. "Venez goûter des croissants dans la ville croissant! The contest will highlight this year's best."
The contest will contain 3 different categories to determine which person or organization makes the best croissant. The categories are amateur bakers, professional pastry chefs, and a freestyle category that anyone can enter.
Celebrity judges will announce a winner in each category. The judges are The Consul General of France in New Orleans, Monsieur Grégor Trumel; Angela Wilson, Culinary Instructor at Delgado Community College; and Chaya Conrad, pastry chef and Bakery Director at Rouse's Supermarket.
The contest will also include a people's choice award. The contest is open to public participation in one or two categories by completing the entry form here. The public is also welcome to taste croissants, sip on complimentary coffee provided by Cool Brew, and vote for the people's choice award.
The schedule is as follows:
9:45-10:00 Contestants register and/or check-in their croissants

10:00-12:30 Coin enfant with croissant-inspired activities for kids

10:00-11:30 Booths are open for the public to taste croissants and vote for the People's Choice Award. Coffee booth sponsored by Cool Brew.

11:00-11:25 Introduction to French culinary tradition in New Orleans, Welcome from the Alliance Française and from the Southern Food & Beverage Museum

11:30-12:00 Croissant Cooking Demo by Summer Veach of Gracious Bakery

12:00-12:15 Presentation of Awards
Entrance to the contest is free for Southern Food and Beverage members and Alliance Française members. Regular admission to Southern Food and Beverage is $10, which includes 3 voting tickets; additional voting tickets are $1.