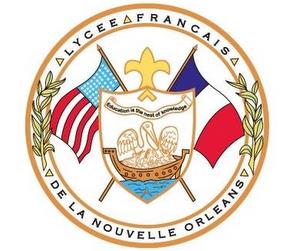 The Orleans Parish School Board approved the recommendation of the its property committee to allow the Lycée Français de la Nouvelle-Orléans French-curriculum charter school buy the former Alfred C. Priestley school campus in west Carrollton on Tuesday night, despite protests from an activist group and legal claims by a private developer.
Britt Gondolfi and the P-Town Project have been advocating for the transformation of Priestley into a Healing Center-type headquarters for social services and business incubators since prior to the announcement that the school would be put up for sale earlier this summer. With a final vote by the Orleans Parish School Board on Lycee's purchase offer looming Tuesday night, they reiterated their concerns that the French curriculum will make the school inaccessible for neighborhood children, and that it will contribute to a larger pattern of rising rents and home prices that are driving out black residents.
Neighbors and Lycee supporters, however, countered that the services being sought by the P-Town Project are already being offered by a trio of new community centers on the Leonidas corridor: Community Commitment, which is already open and led by longtime organizer Nicole Bouie, the Leonidas House project being developed by Tilman Hardy, and the new headquarters being opened by Trinity Christian Community.
Developer Neal Morris of Redmellon also re-stated his belief that state law governing the disposition of surplus school properties is ambiguous, and that his $551,000 offer should have prevailed over Lycee's bid of $425,500 for the site. If the board was unwilling to award the school to him, Morris has said, they should at least seek an attorney general's opinion clarifying whether the law truly gives charter schools exclusive first rights to vacant properties. Otherwise, Morris has said, "as the high bidder I will certainly have standing to sue."
Real-estate attorney Bill Aaron told the board, however, that the statute requiring school boards to offer vacant facilities to charter groups is specific enough that it would prevail over more general processes for auctioning off public property.
"If the gentleman wants to participate and compete against a charter school, he has to be a charter school," Aaron said. "He cannot just be a developer trying to get site control."
On a motion by board member Woody Koppel, who represents the area, the Orleans Parish School Board then voted to approve the administration's recommendation to sell Priestley to Lycee Francais.