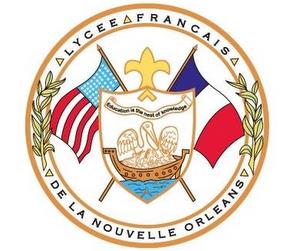 A group of Carrollton neighborhood leaders expressed support for the Lycée Français de la Nouvelle-Orléans charter school's plan to reopen the long-shuttered Priestley campus, but many hope the school can do more to benefit all the children of the neighborhood, they said this week.
The Orleans Parish School Board placed the Priestley campus on Leonidas Street on its surplus list earlier this year, and state law gives charter schools the first chance to purchase old school buildings before they go to public auction. Lycée Français de la Nouvelle-Orléans has expressed interest in buying the campus for a middle school, but a group calling itself the P-Town Project formed in opposition to that plan, saying Lycee's French curriculum makes it inappropriate for a neighborhood school.
P-Town Project supporters made their case before the Carrollton-Riverbend Neighborhood Association last month, arguing that the Priestley building be given to the neighborhood for a "Healing Center 2.0" with an array of social services and business incubators instead. On Thursday night, supporters of Lycée Français de la Nouvelle-Orléans in the neighborhood took the podium before the association — not as a debate, said president Barry Brantley, but simply as an opportunity for both sides to present their opinions.
'A positive event'
Jerry Speir, an attorney who serves on the association's zoning committee, said the process for what will happen to Priestley is spelled out in state law: charter schools have the opportunity to buy it first, and if Lycée does so, the neighborhood will have little say in the matter. But more broadly, the Priestley campus has been a neglected "stepchild" of the school system for years, and Lycee represents a chance to change that, he said.
"Putting a school back in that building has been a goal of this community for decades," Speir said. "Putting that school back into productive use will transform a dark and menacing-looking block into a beacon of hope. It is a very positive event."
Ann Wolfe — who spent her term as the association president at countless meetings with Recovery School District officials pleading to have a school at the Priestley site — said she could not believe her ears when she first heard that a charter school was hoping to reopen the campus.
"This school has been out of commerce for three decades. Three decades. I think everyone should remember that. If we have some organization who's going to put that building back into commerce, I really feel strongly that we should embrace that," Wolfe said. "If they have the funding and the money to open a school — which everyone has asked for upon multiple occasions — we should embrace it and go for it, simply put."
Louise Fenton, a neighborhood resident with a young son, argued against the notion that the school's curriculum is elitist because of its French emphasis.
"This school is a dream come true for us, and it is for a lot of people," Fenton said. "People like me aren't well represented at meetings like this, because we're making dinner, and we're coming home from work and we're feeding our kids and putting them to bed, and it's no easy task to get people here."
'Common ground'
Tilman Hardy, another longtime advocate for a school at Priestley, said he too is pleased to see the opportunity for the school to come back. But because the French curriculum will limit the access of older students to the school, Lycee should do more to serve the neighborhood, such as partnering with neighborhood groups for community programs after school hours, Hardy said.
"The community members who live in very close proximity to that school have been begging the school [board] since its closure 20 years ago to bring back the school as a public, open-enrollment school that the majority of the children in the community could attend," Hardy said. "You have a commitment to the community to serve the people in close proximity to the school. I don't believe that their model really allows for that currently."
The Rev. Steve Gomez, who has been a participant in the P-Town Project, expanded on that sentiment. He is not against the school, he said, but he is concerned that because of Lycee's limited enrollment criteria, it appears "a group of people want to come into a predominantly black neighborhood and take over that building and isolate the people that have been there for a long time."
"That building could serve as a beacon light. We would like For Lycee to consider that we could come to some common ground, to unify the community rather than divide it," Gomez said. "The only thing we're saying to Lycee is give the community a better opportunity to incorporate something that would benefit everybody."
Gabriel Flores, a new member of the Carrollton Riverbend Association board, said that his concern is that enrollment in kindergarten at Lycee is open to the whole city (unlike Lusher or Hynes, which give admissions preference to certain neighborhoods), through the OneApp lottery — meaning that the children who attend may not live in the Carrollton area at all.
"There is no guarantee that there's a certain percentage of kids from our neighborhood accepted in the school," Flores said. "If there's no consideration for the immediate community and it's only up to the random lottery, I think that that is the real crux of the issue."
'French journey'
Lycee officials did not make a formal presentation, but did answer questions posed by the audience. To the surprise of some in the room, officials said that children who enter the school in preschool or kindergarten usually do not know any French. The 150-seat kindergarten is open to anyone, with two-thirds of the seats reserved for low-income families, and the requirement that students speak French applies only to the upper grades.
"Our children come to kindergarten with no knowledge of the language, as well as their families. They come with no experience at all in French," said academic director Martina Schoen. "They come as English-speaking students, we teach them the second language."
School CEO Keith Bartlett said he would hope the school would focus on recruitment in Carrollton for the coming year, and that Lycee would then bus the children from the neighborhood to its main campus on Patton Street while Priestley is restored. As those children advance through the grades, they then would be among the first students to attend the newly renovated Priestley building.
"They would have their opportunity to begin their French journey as soon as next year," Bartlett said. "So, for however long it takes for us to acquire the property, to rehab it, to bring it back into commerce –- they would move up, and then they would be at home in the neighborhood."
Association president Barry Brantley praised the participants in both last month's meeting and Thursday's discussion. Everyone in the room is united in the desire to improve the neighborhood, Brantley said, and the two meetings about the Priestley site were intended to begin finding a common way to do so.
"The thing all of us should focus on is that we have opportunity. We have the opportunity to improve our community significantly," Brantley said. "That opportunity rests with our engagement, and our conversation, our communication, our partnership and moving that bar forward."