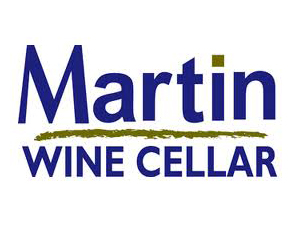 After nine years closed since Hurricane Katrina, Martin Wine Cellar's Baronne Street location will start construction next week and be open "in late 2014," the company announced Wednesday morning.
The single-story building will include both an upscale grocery and deli on the site of the original store, which closed after Hurricane Katrina and was subsequently torn down.
Cedric Martin told neighbors late last year that he would begin construction this year, and in January said the process was "on track" to begin soon after Mardi Gras.
Now, construction is set to begin early next week, around Tuesday, according to a news release from Martin Wine Cellar. See the full release below:
Martin Wine Cellar Baronne Street will Re-Open in Late 2014

Martin Wine Cellar will rebuild a full-scale retail store and Bistro/Deli at the site of the original Baronne Street location.

The new, one-story, 14,000 square foot store at 3827 Baronne Street will feature the city's premier selection of fine wines, spirits, beers, cheeses, gourmet foods, and related merchandise. The 120+ seat Bistro-Deli will offer daily chef specials, over-stuffed sandwiches, salads of our own design, entrees-to-go and catering for the Uptown area. Two separate parking lots will accommodate 60 vehicles.

Construction will begin around April 15th and will be completed in time for an opening in late 2014. The building was designed by Waggonner & Ball Architects and will be constructed by F.H. Myers Construction.

Cedric Martin, President:

"I am very excited to rebuild our store where it all began in 1946. Martin's on Baronne will be bigger and better than it was before, but still have the same friendly staff and large selection. This is a great day for the city, the neighborhood, our employees, our customers and my family. We look forward to greeting all of our customers and thank them for their patience and loyalty."

David Gladden, CEO:

"I am looking forward to welcoming our extraordinarily loyal customers to our new Baronne Street store! After years of devotion to Martin's, hundreds of customers continue to ask when we will re-build the Uptown store. I'm happy to finally be able to answer the question and say, now! We will have the finest products, a knowledgeable and friendly staff, delicious foods and we'll have plenty of parking. Come in for lunch and, just like the old days, I'm certain you'll run into many of your friends. See you at Martin's on Baronne!"

About Martin Wine Cellar

Martin Wine Cellar is a family-owned and operated local retail business founded by David Young Martin, Jr. in 1946. His son Cedric Martin is the current president and operates stores in New Orleans, Metairie, Mandeville and Baton Rouge.