A bagel shop and deli with house-made cheese and consignment boutique for plus-sized women plan to open side-by-side in two vacant storefronts in the center of the Freret corridor.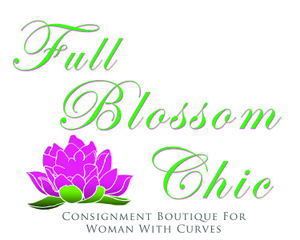 The first to open in the 4700 block of Freret will be Full Blossom Chic Consigment Boutique for Women with Curves, said Daniela Zapata, who plans to hold a grand opening Aug. 24, in time to be open for the fall return of the Freret Market. Born in Honduras but raised in New Orleans, Zapata began her career in physical therapy. She has always loved fashion, though, and felt like plus-sized women were underserved by the city's retail offerings.
"We want it to be more of a boutique feeling," Zapata said. "We want women to come in and feel welcome, to feel beautiful. Plus-sized women have a lot of image issues, and we want to eliminate that as much as possible."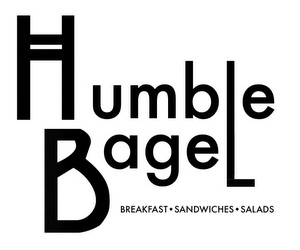 Humble Bagel is aiming to open later in the fall, likely October or November, said proprietor Casey Mackintosh, a native of the Washington, D.C., area who moved to New Orleans three and a half years ago. He "fell in love with the city" and its food, he said, but he missed being able to go grab a light lunch on occasion in a neighborhood deli.
A few bagel shops have opened around town, Mackintosh said, but none near the Freret area. He plans to incorporate New Orleans flavors in his cooking, such as pecan or praline cream cheeses, and it said it appears the city has an appetite for bagels.
"I'll be baking bagels fresh every day, and making cream cheese in house," Mackintosh said. "I've noticed, the minute I say 'bagels,' people get really happy."
The building — in the same block as the recently-opened Mojo Coffee House — is more than 100 years old, and was originally built as a bank. The vault is still a part of the building and stays relatively cool inside, so Mackintosh plans to use it as a temperature-controlled area for his cheese and bagels, almost as a walk-in.
The building's long commercial history has included offices and a nightclub, said developer Greg Ensslen, and likely hasn't actually served as a bank in nearly a century. He wasn't surprised the vault has lasted so long, however: "It says something about the construction of a concrete vault," Ensslen said.
The space was formerly planned for a reincarnation of the Funky Butt nightclub, but when the proposed operators withdrew, Ensslen said he split the space in two and that Humble Bagel and Full Blossom Chic emerged as ideal tenants — Freret residents have been clamoring for retail in particular, he said. Ensslen, a resident who has developed a number of other properties on the corridor, said he was approached by several national chains who wanted to open on Freret but held out — he didn't want to give a chain like Subway such a prime location to compete with locally-owned businesses like Freret Street Po-Boys and Donuts.
"I didn't want to have a national chain going up against our mom-and-pops," Ensslen said.