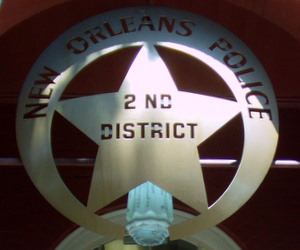 The pair of masked, gun-wielding men who robbed Cooter Brown's at closing time last week are still at large, and police officials are urging employees who have to close businesses late at night to take extra precautions until they're found.
"The Cooter Brown's case, if we don't solve that, they're going to keep hitting," NOPD Commander Paul Noel said Wednesday during the Second District's weekly meeting of ranking officers.
The masked gunmen approached the popular Riverbend bar around 4:30 a.m. last Thursday, just as two employees were performing the night's closing duties, said Sgt. Ernest Crayton at the meeting. The gunmen forced the employees to open a safe in the office, stole the money from it, and then started to do the same to a register up front but left instead, Crayton said.
The robbery ran very smoothly, Crayton said, suggesting that the gunmen had been watching the bar and planning the heist ahead of time: "They know right when it's closing time," Crayton said.
While investigators continue to pursue the men, Noel urged business owners and employees to take additional precautions when closing up late at night. Outdoor areas such as the dumpster should be well lit, and any tasks that are done outside should have more than one person present if at all possible, he said.
"You really have to be careful closing up at night," Noel said. "Somebody really needs to be watching when an employee goes out there."
Police also encourage businesses to call them if they see anyone or anything that seems out of place.
"If anything seems suspicious, don't downplay it," Ferguson said. "Call the police."