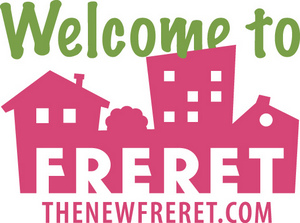 The Freret neighborhood has been awarded a $3,000 grant to install ProjectNOLA anti-crime cameras around the residential areas.
City Councilwoman LaToya Cantrell's office awarded the money through Harrah's casino grant funds based on an application by Kellie Grengs of The New Freret business and property owners' association, Grengs told that group and the Freret Neighbors United group in meetings this week. The money will pay for six high-definition cameras to be installed in private homes with an Internet connection and linked to the nonprofit ProjectNOLA surveillance system.
The cameras will be monitored by former NOPD officer Bryan Lagarde and his network of volunteers, who monitor police radio and look for footage of possible suspects in the areas around crimes as they are happening. Police detectives have looked to ProjectNOLA for assistance as recently as this weekend, after a cell-phone snatching on the Freret corridor.
The commercial corridor is already well-covered with cameras in individual businesses, Grengs noted, so these cameras will be installed at homes near crime and drug hotspots in the neighborhood. They help the neighborhood by increasing the number of arrests and thus serving as a deterrent, she said, and they help the homeowners who host them, because they can access the cameras to check on activity outside their homes when they inside or when they are outside the neighborhood.
The grant, Grengs told both groups, was a stopgap effort after neighbors argued against a tax-based security district that would have created private patrols in the neighborhood.
"At this point, if we want it safe, we've got to make it safer," Grengs said.
Grengs said she has also applied for another $3,000 grant from Entergy for more cameras. She is also looking for Freret residents who would be willing to foot part of the bill for the cameras, to make the grant money go farther.
Cantrell also awarded a similar grant to the Broadmoor Improvement Association to sponsor cameras around the intersection of Washington and Broad streets.