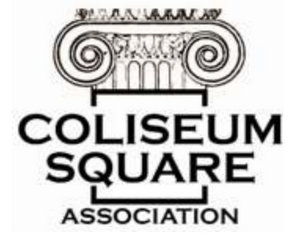 Amid rumors, protests and petitions, a Lower Garden District neighborhood group is asking city recreation officials to hold a public meeting explaining changes for a facility at Annunciation Park.
Meanwhile on Monday night, the association also heard from a resident seeking to open a new coffee shop on Jackson Avenue, met one of the first candidates to begin campaigning openly for the at-large seat that will be open in next year's New Orleans City Council elections and discussed the problem of loitering at a Magazine Street corner store.
NORD Center
The New Orleans Recreation Department Commission is consolidating its offices into a building at Annunciation Park, which will require moving the programs there out of the facility to the newly-renovated Lyons Center and other locations, said Coliseum Square Association president Jim McAlister. The outdoor space, however, will remain the same, McAlister said.
Among the groups that will have to leave is Casa Samba, which teaches Brasilian performances and martial-arts classes there and has voiced frustration about the forced move from a building they have been attached to since before Hurricane Katrina into a smaller space. Coliseum Square Association member Derek Brown lamented Monday night that they and other groups will no longer be so close by.
"It's kind of a loss to our neighborhood," Brown said.
McAlister said that what residents should be clear about is that the park isn't being sold for any sort of redevelopment project. He said he has asked the NORD Commission for a public meeting to explain the changes, and is awaiting a response.
Monday night's meeting proceeded quickly through a wide variety of topics. Among other items of note:
Cornelius Payne, who has previously worked with a number of local development groups, told members that he is hoping to close on the purchase of 839 Jackson Avenue, which he hopes to lease to a coffee shop downstairs and to ReNEW schools for office space upstairs. He is currently negotiating with three different coffee shops — one a national chain, one a local chain, and one independent shop, he said. The project will require rezoning to commercial, which if he can't get will result in his using the building for apartments, but the use in any case will not be intense, he said, because he lives next door. The association voted to support his request.
Ernest "Freddie" Charbonnet, who was appointed to represent District E on the City Council between former Councilman Jon Johnson's indictment and the election of current Councilman James Gray, introduced himself to the association as a candidate for the at-large seat on the City Council that Jackie Clarkson will be term-limited out of in the 2014 election. Charbonnet characterized himself as an independent voice on the council, particularly against the influence of the "executive branch," and said he is touring the city's neighborhood groups to learn more about their needs.
The association held a 15-minute discussion with the operators of Dat's Grocery on Magazine Street about loitering outside, sparked by a recent incident along the wall of the store that featured a "drug transaction with some sex involved," McAlister said. The store operators said they were aware of the incident, but they have little control over the behavior on the sidewalk. They encouraged the neighborhood residents to help them by calling police when they witnessed problematic behavior there, however, and McAlister promised to seek additional enforcement from the NOPD Sixth District Commander Bob Bardy.
To read our live coverage, see below.