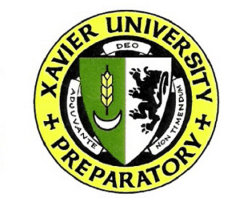 A group of alumni of Xavier University Preparatory High School "have entered into an agreement to purchase the school" from the Sisters of the Blessed Sacrament and keep it open as an independent Catholic school next year, according to an announcement Monday morning.
The school will have a public meeting about the change at 6 p.m. tonight (Monday, April 22) in the school auditorium. For more information, see the news release from the group below:
The dream continues and prayers have been answered. Xavier University Preparatory High School alumni have entered into an agreement to purchase the school. The school will not be affiliated with Sisters of the Blessed Sacrament. However, the New Orleans landmark will open its doors as an independent Catholic school for the 2013-2014 school year serving female students grades 7 to 12, continuing the dream of founder St. Katharine Drexel.

The 5116 Magazine Street Preparatory High School Corporation, formed by six alumni, graduating classes 1964, 1968, 1977, 1979, 1980 and 1997, has made it its mission to carry forward the tradition that began at 5116 Magazine Street while creating a learning institution offering opportunities and experiences to prepare today's students for tomorrow's challenges.

Karen Wells Roby, speaking for the group, said, "We were deeply saddened to learn that the SBS decided to close Xavier Prep; however, we were also very grateful to the leadership for giving us the opportunity to acquire the school property. Although the Sisters will have no affiliation with the new school, we the alumni who benefited so greatly from their guidance appreciate the legacy they leave behind."

The self-proclaimed, "Drexel Dreamers," are proud to be able to offer students a high quality Catholic education with the support of the Archdiocese of New Orleans. The corporation has begun efforts to assemble the faculty and administrators and expects to attract a teaching and administrative staff familiar to the students. Although other Catholic schools in the community welcomed students to apply and interview for the upcoming school year, the schools did so with the understanding that students would have the option of returning.

As the students, staff and alumni look towards the future, they vow never to forget the past. The faithful students now know what Philippians 4:13 means when it says, "We can do all things through Christ who gives us strength." A meeting for the families, students, alumni and faculty is scheduled for Monday, April 22, 2013, at 6:00 PM in the school's auditorium.