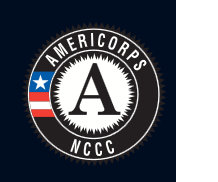 Following the fatal shooting of an 18-year-old AmeriCorps member in west Carrollton on Monday, two teams of his co-workers have been withdrawn to their home base in Vicksburg, Miss., for counseling and support, agency officials confirmed Wednesday.
Officers responding to reports of gunfire found Joseph Massenburg lying in the street with multiple gunshot wounds near the interesection of Eagle and Birch shortly before 11 p.m. Monday, and he died later that night at the hospital, authorities said.
Massenburg, originally from Illinois, had been in New Orleans for about three weeks as a member of a National Civilian Community Corps team, an AmeriCorps program. His team was working with Green Light New Orleans, an organization that promotes the use of energy-efficient light bulbs in the city.
"The team returned to campus for counseling and support services," said Samantha Warfield, acting press secretary for the Corporation for National and Community Service, the federal agency that manages AmeriCorps. "We are working with Green Light and local sponsors to return to New Orleans."
In addition to Massenburg's team, another NCCC team working in New Orleans also returned to the Vicksburg base. Habitat for Humanity-New Orleans was sad to see their group leave, Director of Communications Aleis Tusa said.
"They pulled both teams from the city after the shooting," Tusa said. "We understand their reason for wanting to leave the city, and our hearts go out to the family."
According to the application for project sponsors, "the project sponsor must provide for, and pay for if necessary, lodging for the team." Green Light deferred all phone calls for comment Wednesday to Americorps, and Americorps declined to specify where the team was housed.
Kate Raftery the director of AmeriCorps NCCC issued a statement calling Joseph's death a "tragic loss for his family, his friends, and our program."
"This young man was serving his country, making a difference through service to others," Raftery said. "The safety of our members is a top priority."
[Marta Jewson reports for MidCityMessenger.com]