Letter to the editor by Edwin Holmes Jr., New Orleans Fire Department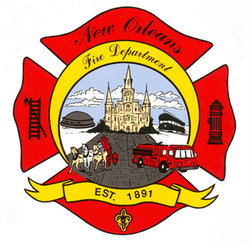 I am writing to clarify remarks made by New Orleans Fire Department (NOFD) Assistant Superintendent Tim McConnell during an Uptown community meeting on Tuesday, which you attended, and referenced in your article on The Uptown Messenger website. At no time did Chief McConnell say that any fire company was being closed due to budget cuts. He did state that the City of New Orleans was fortunate to have received the "Staffing for Adequate Fire Emergency and Response" (SAFER) grant that allowed the department to hire firefighters in 2010 however; through attrition the department's numbers have decreased back to the 2010 levels. The fact is the administration increased the amount of funding placed in the NOFD 2013 General Fund budget by more than $1.8 Million dollars.
Chief McConnell informed the audience that the NOFD conducted an efficiency study to determine the most effective method to assign its assets. This resulted in a redeployment plan for the department that is the smartest and best way to allocate resources and will continue to safeguard our residents. What was not stated was that through the redeployment of resources we've added two "Light Rescue Units" and enhanced our Hazardous Materials response capabilities. These improvements will offer the department more flexibility of manpower throughout the city. These are well thought out and examined management decisions that keep every engine house open. This adjustment in resource allocation keeps in service the exact same number of engine companies, the units which carry firefighters, water and hose to put out fires, that were in service prior to the redeployment.
The simple answer is that with these changes folks can be assured that as your fire department we have figured out how to and keep the people of New Orleans safe within our budget. That's our commitment to the citizens of New Orleans.
Edwin Holmes Jr. is a public information officer with the New Orleans Fire Department.