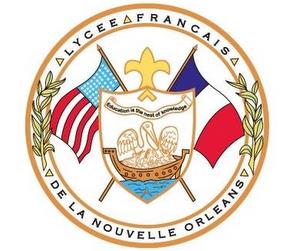 A Lycée Français de la Nouvelle Orléans committee will interview 15 applicants next week to determine who will serve on the school's governing board for the remainder of the year, and none of them are current board members.
A major part of the selection process for the school's new board took place electronically prior to the nominating committee's first meeting Monday night. First, consultant Jeremy Hunnewell gathered applications for the board vacancies through the Louisiana Association of Public Charter Schools' online submission form. He screened out-of-state applicant out of the pile, and forwarded the rest to the five member of the nominating committee, he explained in Monday's meeting.
Each of the five members then replied with a list of those they'd be interested in interviewing. Hunnewell then tabulated their answers, and on Monday night shared with them the results: There were seven applicants that all five wanted to interview:
Rebekah Durham, the New Orleans branch manager for the Federal Reserve Bank and a fluent speaker of Spanish;
Tim Gray, a New Orleans corporate attorney with former board experience as the chair of the Goodwill board in Jackson, Miss.;
Erin Greenwald, a curator at the Historic New Orleans Collection whose academic work has focused on French colonial history and whose husband is principal of ReNEW Accelerated High School;
Mary Jacobs Jones, a project director for The New Teacher Project and 15-year high school teacher, most recently at Lycee Francais in San Francisco;
Nolan Marshall III, public affairs director for the Downtown Development District, former policy director for the Cowen Institute for Public Education Initiatives at Tulane University, and son of newly elected Orleans Parish School Board member Nolan Marshall Jr.;
Elizabeth Rhodes, a professor of educational technology at Southeastern Louisiana University, member of the Alliance Francaise de Nouvelle Orleans, former public school teacher in New Orleans in the 1970s and 80s, and former member of the Sojourner Truth Academy board.
Olivia Sweetnam, an Ochsner administrator with work experience in human resources and fundraising, with previous nursing employment in Canada and academic research in Zambia.
Eight other applicants drew interest from three or four committee members:
Kimberly Baptiste, an accountant for charter schools and other nonprofit and governmental boards;
Gypsye Bryan, a 40-year employee of East Baton Rouge Parish schools now serving as executive director of school leadership and instruction, and state-level advocate for bilingual education;
Ben Castoriano, a New Orleans civil attorney with dual French-U.S. citizenship;
Terry Christenson, a Tulane biology professor and New Orleans resident who previously served on a public fire-protection district in St. Tammany Parish;
Mary Hines, a Loyola University librarian who is fluent in French and Spanish;
Malcolm McLetchie, an accountant, corporate tax consultant and finance instructor at Loyola University with board experience at Start the Adventure in Reading;
Alysson Mills, an attorney and current member of the Choice Foundation board, which oversees three local charter schools, and a former teacher of English in France for a year.
Kathleen Whalen, a director at the Partnership for Youth Development, and former teacher and social worker in New Orleans schools for 30 years.
The committee members took a moment to review their own notes to see if they felt strongly about any additional candidates, and when none had any additional suggestions to offer, they voted unanimously to invite those 15 in for interviews.
"I'm kind of thrilled by the amount of agreement," said committee member Robert Bell. "I'm kind of shocked, actually."
The audience, which included several people who have been aligned with various "factions" among the school's parents amid the recent turmoil, laughed at Bell's observation.
"It's supposed to be harder than this," agreed Catherine MacPhaille, the only board member serving on the committee.
None of the 15 they selected are parents of students at the school, they noted, and only two are known to be grandparents — Bryan and McLetchie. Nor does the list include any current LFNO board members. Only one applied, board chair Jean Montes, who asked for one final year to assist with the transition to the new board, but his name was not mentioned in the discussions Monday evening.
MacPhaille, who did not seek another term, declined to discuss the change in leadership after the meeting, but said she was pleased by the list of candidates that the committee came up with. A number of the committee members had never met each other prior to Monday's meeting, she said, so the list represents both diversity and a consensus view.
"The five of us separately were able to agree on most of the 15," MacPhaille said. "It's a great start."
Much of Monday's meeting was spent discussing questions the committee members will ask applicants when they meet them in person, which will focus on what skills the candidates can bring to the board, their understanding of a school board's role, and their ability to commit their time to the school. The committee then set an ambitious schedule for interviews, hoping to speak to most of them Tuesday and Wednesday of next week (April 2 and 3), and catching any remaining candidates Thursday, April 4, as well as making a decision that night.
One issue remaining to be decided by the committee is how many new board members it will recommend, and how many of those will be recommended to begin in April — and thus participating in the crucial task of choosing a new school leader over the next two months. The full board should be between seven and 11 members, according to the school bylaws, so at least two will be needed immediately to fill vacancies on the board.
To read our live coverage of Monday's meeting, see below: