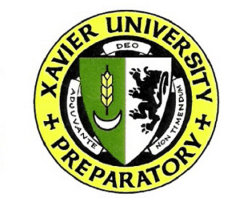 Xavier University Preparatory School, the all-girls Catholic school on Magazine Street in Uptown New Orleans, will close at the end of the year, according to an announcement on its website.
The announcement reads in full:
SISTERS OF THE BLESSED SACRAMENT ANNOUNCE CLOSURE OF XAVIER UNIVERSITY PREPARATORY SCHOOL AT THE COMPLETION OF THE 2012-2013 SCHOOL YEAR

BENSALEM, PA February 2013

The Sisters of the Blessed Sacrament announced that Xavier University Preparatory School will close at the conclusion of the 2012-2013 school year (July 2013). After much prayer and deliberation, it is with very heavy hearts that the Sisters of the Blessed Sacrament have come to this decision.

The Sisters have informed faculty and staff, as well as families of students, about the closure.

The Board of Directors, the School Administration, and the Sisters of the Blessed Sacrament worked tirelessly to meet the financial challenges facing the Prep, but after reviewing the financial projections for the 2013-14 school year, the Sisters concluded that the Prep does not have a financially sustainable future.

Xavier Prep has a tremendous ninety-eight year history in New Orleans forming the lives of countless young students who have gone on to success in every arena. The Sisters deeply regret that their decision could not be different, but due to the realities of their congregation's limited resources and those of the Prep, no other decision was possible.

Sister Patricia Suchalski, S.B.S., President, and the S.B.S. Leadership Team
The school has also posted a press release in response:
Press Release from Xavier University Preparatory School regarding the Sisters of the Blessed Sacrament decision to close Xavier Prep

Xavier Prep is thankful to the Sisters of the Blessed Sacrament for their leadership in directing our school for 98 years. While our hearts are heavy with this news, the academic success of our students remains our #1 priority and we are certain that for them, the best is yet to come.

We remain committed to the students and families of Xavier Prep and will work with the Archdiocese of New Orleans to help all students transition to new schools, if need be.

We know that God walks with us during these difficult times and we are thankful to all of the Prep alumni, family, and friends who continue to lift us up in prayer.
Although Xavier Prep is neither owned nor operated by the Archdiocese of New Orleans, but Archbishop Gregory Aymond "described the closure as sad and surprising [and] said their offers of financial resources to the Sisters of the Blessed Sacrament were declined," according to our partners at WWL-TV. A meeting about options to keep the school open will be held at 10 a.m. Saturday at Dr. Martin Luther King Charter School, located at 1617 Caffin Ave., WWL reports.