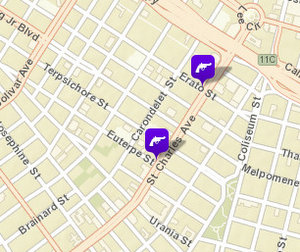 Two more incidents involving the illegal possession of guns were reported while the Bacchus parade rolled Sunday evening on Uptown route, police reports show.
The first was reported about 7 p.m. at St. Charles and Euterpe, and the second was reported around 9:30 p.m. around St. Charles and Erato, crime maps show.
A total of 11 gun cases have now been made on St. Charles Avenue during the first two weekends of parades: four at Erato Street, three at Thalia, one at Euterpe, one at Sixth, one at Eighth and one between Foucher and Amelia.