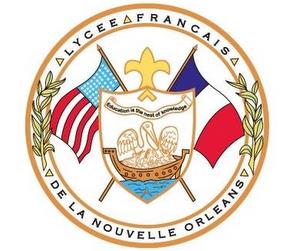 Lycée Français de la Nouvelle Orléans took its first steps toward new leadership Monday night, empowering a consultant to choose three outsiders to help select a new school CEO and tasking two current board members with devising a process to recruit new members and for current ones to roll off.
Many parents in the audience, however, expressed concerns that the changes may not be sufficient to prevent a large number of the school's teachers from leaving at the end of the year.
The changes will begin quickly, however. Jeremy Hunnewell, the consultant selected by state officials to assist Lycee Francais with its leadership issues, said at Monday night's meeting that he already has potential CEO-search committee members in mind. They will be experienced in education, he said, and come from outside the school board, though the board will appoint a liaison to the committee to keep them informed of its progress.
Hunnewell declined to name the potential committee members because he has not spoken with any of them yet about the Lycee task, he said. However, after the board voted to give him authority to build the committee, Hunnewell said he would begin approaching them "tomorrow" (Tuesday), and they will post the job description for the new CEO immediately as well.
All told, Hunnewell said he believes the committee can conduct a national search, whittle through possible candidates, hold a public meeting to introduce them to the school community, and allow the board to select one in 60 days. Such speed is necessary, he noted, because now is the time of year when school leaders consider job opportunities.
"It's quick," Hunnewell said. "It's aggressive, but I think we need to move quickly."
The school board also voted to create a new governance committee to resolve two issues: how to recruit new members to the school's governing board, and when current members should roll off. The board's vote gave board chair Jean Montes the authority to select the two committee members, and he appointed current board members Catherine MacPhaille and Joel Vilmenay — drawing concern from several parents that they are both current members of the board that has lost the faith of some parents.
"We might need some outside influence and some fresher ideas. We've just had months of hard times," said parent Molly Vigour. "It seems like the insularity will just continue."
Hunnewell, state Department of Education official Raphael Gang, and Louisiana Association of Public Charter Schools director Caroline Roemer Shirley will all be ex-officio (non-voting) members of the governance committee, Montes replied, as will Montes himself and the other three current board members. Roemer Shirley said her organization plans to be involved in recommending candidates for the board, and noted that the committee is required by state open-meetings laws to do all its work in public.
"I don't want to come back and do this again," Roemer Shirley said. "Our goal is to get this right."
Several parents said at the meeting that they have heard that CODOFIL, the state organization that places French teachers in Louisiana schools, has demanded that two board members resign or that they will no longer provide teachers from the school.
Asked if those remarks were true in a brief interview after the meeting, CODOFIL Executive Director Joseph Dunn said, "Obviously not. It's not within our authority to ask for that kind of thing."
As to whether CODOFIL was more generally considering withdrawing its teachers from Lycee Francais, Dunn was more guarded. Hunnewell had said during the meeting that CODOFIL had already requested a meeting with him and school officials about his findings, and Dunn said Monday night that those conversations need to take place before any other decisions can be made.
The full board's next meeting is in March, but Hunnewell said that notice of any meetings of the new committees before then will be made public in accordance with state law.
Click below for live coverage.