With over 70 vendors participating from as far as Kansas, the roster is diverse. There's self publishers, small printing houses, outreach groups, and artists, not to mention t-shirt designers and jewelry makers. Leo McGovern ran the Alternative Media Expo from 2003-2010, and was asked to combine forces with the New Orleans Bookfair this year. The merge made sense, given the events had similar goals of helping "put people who are fans of cool things together".  McGovern promises "the same vibe that the bookfair has always had", with a casual, comic book convention type of atmosphere.
"Also it was an unintended benefit being able to drop the 'alternative' from the media expo name," McGovern explains. Having started practically in ancient times in the Internet world, what were once alternative media outlets are now mainstream. In addition to vendor tables, there will be a stage area for authors to perform book readings. Dirty Coast, Planned Parenthood, Miss Malaprop, and UNO's Bayou Magazine are just a few of the exhibitors this year. Check out http://www.neworleansbookfair.com for a full vendor list, as well as a schedule of author readings.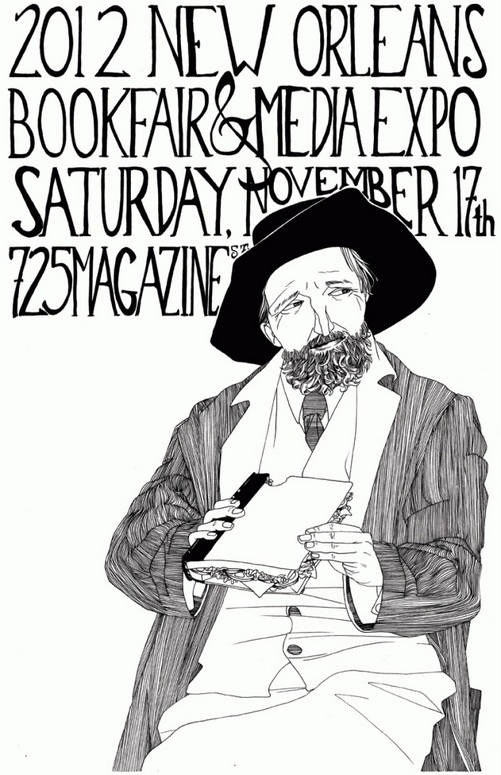 *Full disclosure: I am a vendor for PROPAGANDA New Orleans

Christy Lorio, a native New Orleanian, writes on fashion at slowsouthernstyle.com and is also a freelance writer whose work has been featured online and in print magazines both locally and nationally.

No matter how quick and accessible digital publications are, a good ol' fashioned  IRL (netspeak for In Real Life) book fair is far more inspiring than a Google search for new reading material. Get out from behind your iPads and Kindles and take an afternoon to explore The New Orleans Bookfair and Media Expo, held this Saturday from 11 a.m. to 6 p.m. at 725 Magazine St in the CBD.