With the holidays coming up, we often reflect upon our riches and give to those that are less fortunate than us. The Polar Express benefit is a concert that doubles as a toy drive for kids at Children's Hospital and Ochsner. Attendees can either pay a $10 cover ($7 for students with college ID), or opt to bring a toy donation instead.
Founder Molly Portier, a music industry studies student at Loyola University, organizes the event with a host of other Loyola students. The entire event is organized by volunteers from Loyola. Howlin' Wolf will host 10 bands both in the main venue and at the Den.
"We want to give back with our music, and that's one of the reasons why we had the event in the first place," Portier states in a press release. "This year, we've incorporated more bands than before with the hopes of bringing in more toys, and in turn, bringing more smiles to the kids' faces. Yeah, we're college kids, and sometimes it's tough for us to give back financially. But we do recognize our own blessings, and we can aim to give these kids the best Christmas they've ever had."
For more information go to the Polar Express Facebook event page.
NOLA Polar Express benefit for Children's Hospital and Ochsner
Dec. 7th, 6:30pm 18+
$10 cover or toy donation, $7 with college ID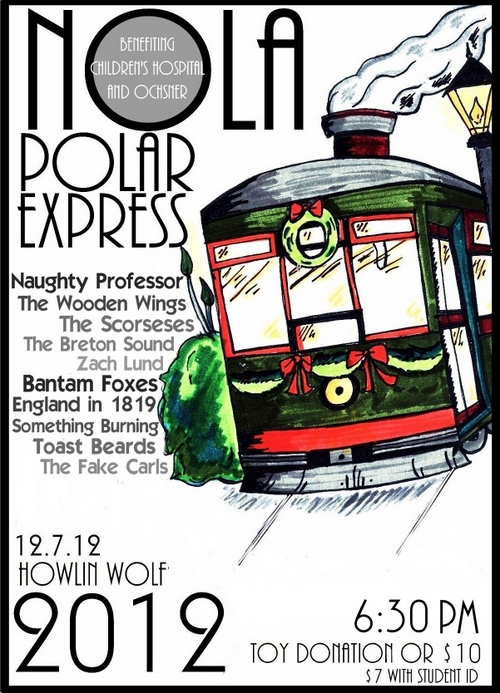 Christy Lorio, a native New Orleanian, writes on fashion at slowsouthernstyle.com and is also a freelance writer whose work has been featured online and in print magazines both locally and nationally.